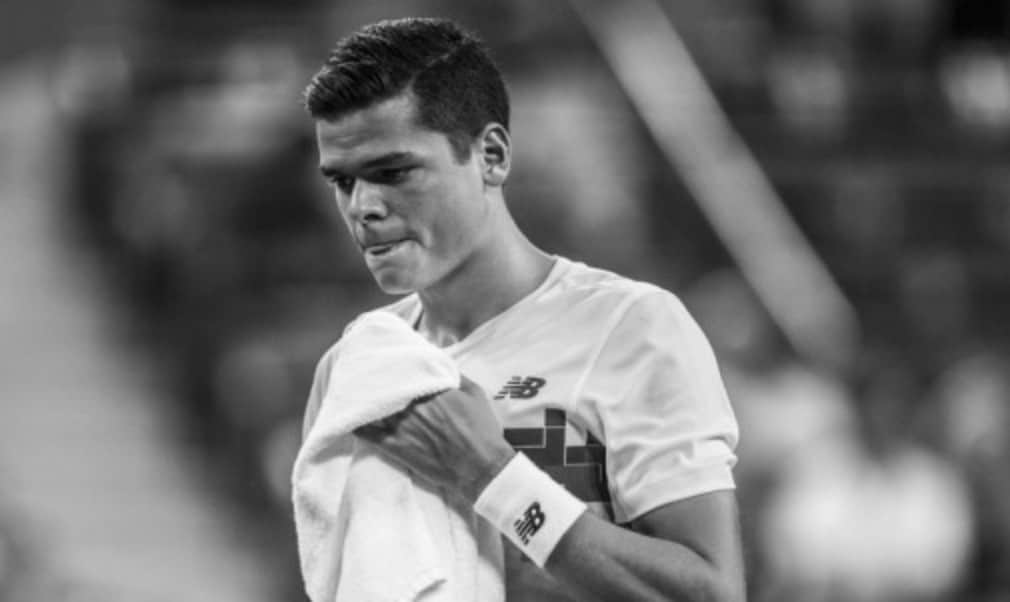 Is Milos Raonic ready for the next step?
Originally published on 27/12/14
This season saw the Canadian qualify for the Barclays ATP World Tour Finals for the first time, taking his place among the best eight players in the world. Raonic said after qualifying for London: "I think every goal that I set this year would be leading to me being in the finals in London, so to be able to achieve that is very special."
However, he pulled out ahead of his third round robin match with a quad injury after being well beaten in his first two matches, and is often criticised for being rather one-dimensional on court. Does Raonic have the capacity to make the next step in 2015 and challenge for the majors?
There were signs this year that he does, but Raonic is still a work in progress. Before this year he had never gone past the fourth round of a Grand Slam, yet he reached the quarter-finals of the French Open and then the last four at Wimbledon within a month.
Raonic hit 164 aces at Wimbledon this year, finally maximising his serve on the fast grass after three consecutive second round exits, but all his threat was neutralised by Roger Federer in the semi-finals. He lost three times to the Swiss in 2014 and on three occasions was also beaten by Novak Djokovic, as he struggled to dominate matches like he does against less-capable returners. For every step forward he makes in the game, he is reminded that he is not quite there yet.
However, Raonic did secure his first win over a top three player by beating Federer at the Paris Masters, which he described as the "biggest win" of his career. An established player in the top 10, he is already by far Canada's best ever male singles player, having earned that status in 2011 with a ranking of 37.
With the talent clearly in abundance, one of the major differences between Raonic and the established elite is the mental aspect. "I'd say 70 per cent of tennis is mental, 20 per cent is ability, and 10 per cent is being able to adapt," he said. "My biggest challenge is myself. At 23 years old, it's not really easy to know yourself that well.
"I think sometimes I can get too down on myself during training, and that just sort of burns mental energy," he added. "At the same time, during matches I panic a little too early."
A serve as big as his means that Raonic can stay in matches longer than most. He won 90 per cent of service games this year, but just 16 per cent of return games as he struggled on the weakest part of his game. Raonic can take inspiration from Marin Cilic powering to the US Open title this year, but the Canadian is arguably the more talented of the two and is becoming more familiar with the latter stages of the big events.
There are no fitness concerns over his quad tear as Raonic looks to start 2015 with a bang. He hasn't had much of a break over Christmas, with 12 hours of training every day. "This is the time of the year to do the dirty work," he said. "This is the time of the year to not complain, and not listen to your body much." Raonic will quietly get on with things over the off-season and perhaps make the Australian Open the next step in his progression.