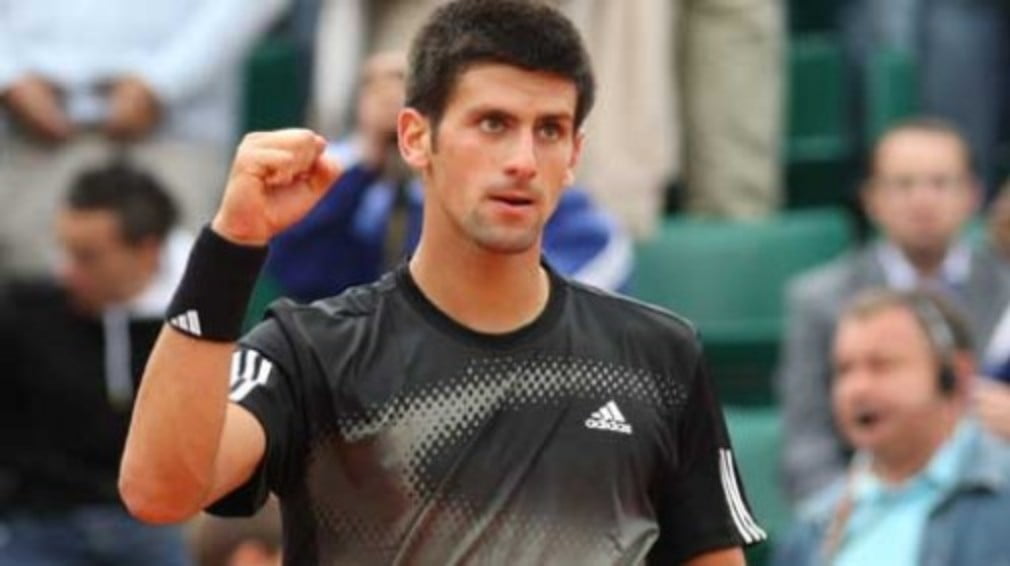 Inspired Djokovic claims Masters Cup crown
Originally published on 26/02/10 11:21
World No.3 Novak Djokovic thrashed Nikolay Davydenko 6-1 7-5 in the Masters Cup final to finish the year as he started it – adding another major title to his trophy haul.
The Australian Open champion produced his best tennis of the week to thrill a packed Qi Zhong Stadium crowd, and saw off a late revival to end his six-month title drought in the season finale.
"I certainly put it at the level of the Grand Slams," he said afterwards. "It's a great achievement for me – I'm so happy."
"It's difficult to be positive when you're losing 5-0 and you see you have no chance" – Davydenko
The 21-year-old Serb was immediately spraying backhands past Davydenko and broke immediately, and had Davydenko in deep trouble when he mis-hit a backhand to go 4-0 down. The Russian managed just six points in the first five games before finally holding serve 5-1. And although he briefly wobbled when serving for it, Djokovic claimed the set after just 32 minutes.
Davydenko changed the gameplan at the start of the second, catching Djokovic cold with a savage approach shot and tightly angled backhand volley as he rushed the net more and more often.
But the Russian's head dropped when he hit a gimme of a smash out, and was broken again as the backhand volley failed him. And although he saved two match points on his serve and then, as Djokovic served for the match, broke for the first time in a sudden resurgence, he had no answer when Djokovic broke back for 6-5.
This time the Serb made no mistake, sinking to his knees as Davydenko netted a return at 40-0 to seal the title.
"It's difficult to be positive when you're losing 5-0 and you see you have no chance," a resigned Davydenko said afterwards. "When you feel 100% like you're going to lose, it's very difficult to be positive. Normally I play very fast and with good control, and today I didn't."
Djokovic had already beaten the Russian in the groups here along with Juan Martin Del Potro and downed Gilles Simon in the semi-finals as he fought for a first title since May. After the Australian Open, Djokovic won Masters events in Indian Wells and Rome.
"It's not only about the two players any more – it's about five, six, seven players" – Djokovic
Davydenko had reached his fourth straight end-of-year tournament after another busy season in which he won more than 50 matches including titles at the Miami Masters, Poertschach and Warsaw, but the wait for his first top-level title continues, after four Grand Slam semis and nearly three-and-a-half years in the top 10.
Djokovic, who claimed $1.24 million in prize money, is now within just 10 points of Roger Federer's second rankings spot – but his sights are set one spot above the Swiss.
"Certainly I believe that I have the quality to reach the top spot in the upcoming year or next couple of years, ten years," he said. "That is my lifetime goal. But I have learned a lesson: if I pay too much attention to rankings, it doesn't go the right way."
And although he accepted that Rafael Nadal deserved to finish the season as the top of the rankings, Djokovic was pleased to see new younger players challenging the status quo.
"Now it's not only about the two players any more," he added. "It's about five, six, seven players who are playing really well and can win against each other. I think it's good for the sport to see some new faces playing the final stages of the major events."