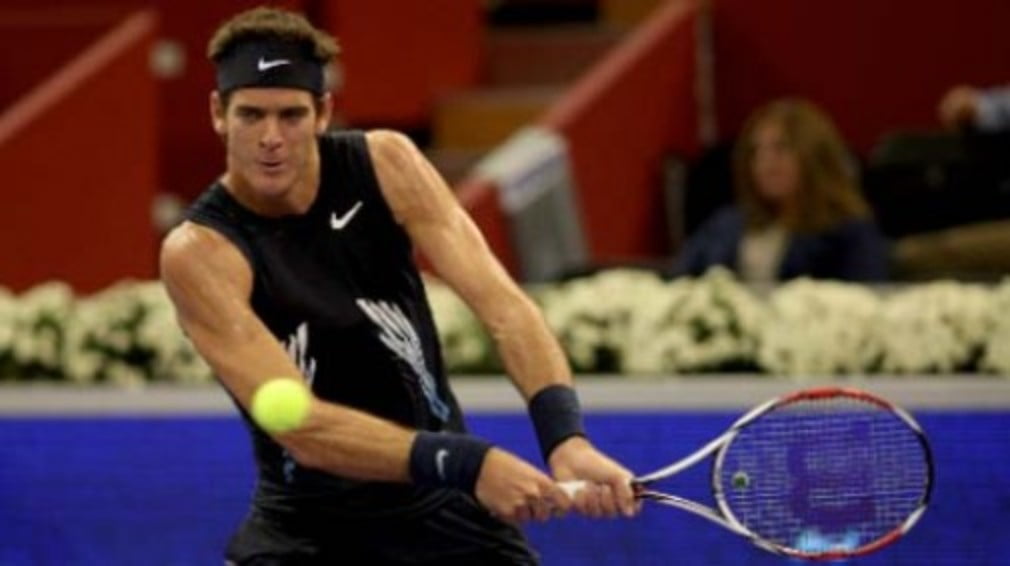 Injured del Potro ruled out of crucial Cup rubber
Originally published on 26/02/10 11:22
Juan Martin del Potro is out of Sunday's opening reverse singles Davis Cup final match after failing to recover from a thigh injury.
Del Potro will be replaced by Jose Acasuso, who must win to keep Argentina's hopes of a first Davis Cup title alive. Acasuso will face Fernando Verdasco, who replaced David Ferrer, with Spain leading 2-1.
"We didn't want to risk starting the match and then have to retire because of the injury" – del Potro
Del Potro, Argentina's top-ranked player at world No. 9, injured his right thigh during his four-set defeat to Feliciano Lopez on Friday. Despite undergoing intense treatment all day Saturday, he was not able to recover in time for Sunday's match.
"We didn't want to risk starting the match and then, after two or three games, have to retire because of the injury," del Potro said. "It would have been much worse if that happened."
World No.48 Acasuso has a 5-2 singles record in the competition, and has beaten Verdasco in their only previous meeting. The 20-year-old del Potro, one of the hottest players of the year, was 4-2 in Davis Cup singles matches.
"I would like to be playing, but Acasuso is in a better position now," del Potro said. "I'm sure he will do his best and we will all be supporting him."
Verdasco, 3-3 in Davis Cup singles, replaced Ferrer after helping lead Spain to a key win in the doubles on Saturday, playing with Lopez. Ferrer, Spain's No.1 in the absence of Rafael Nadal, lost his singles match to David Nalbandian on Friday.
Nalbandian will face Lopez in the final match of the day, should Acasuso beat Verdasco and keep the tie alive. Argentina needs to win both matches at Islas Malvinas Stadium to clinch its first Davis Cup final.
Davis Cup final as it stands:
Argentina 1-2 Spain
Friday:
David Nalbandian beat David Ferrer 6-3 6-2 6-3
Juan Martin del Potro lost to Feliciano Lopez 4-6 7-6(2) 7-6(4) 6-3
Saturday:
Nalbandian/Calleri lost to Lopez/Verdasco 5-7 7-5 7-6(5) 6-3
Sunday:
Jose Acasuso versus Fernando Verdasco
David Nalbandian versus Feliciano Lopez