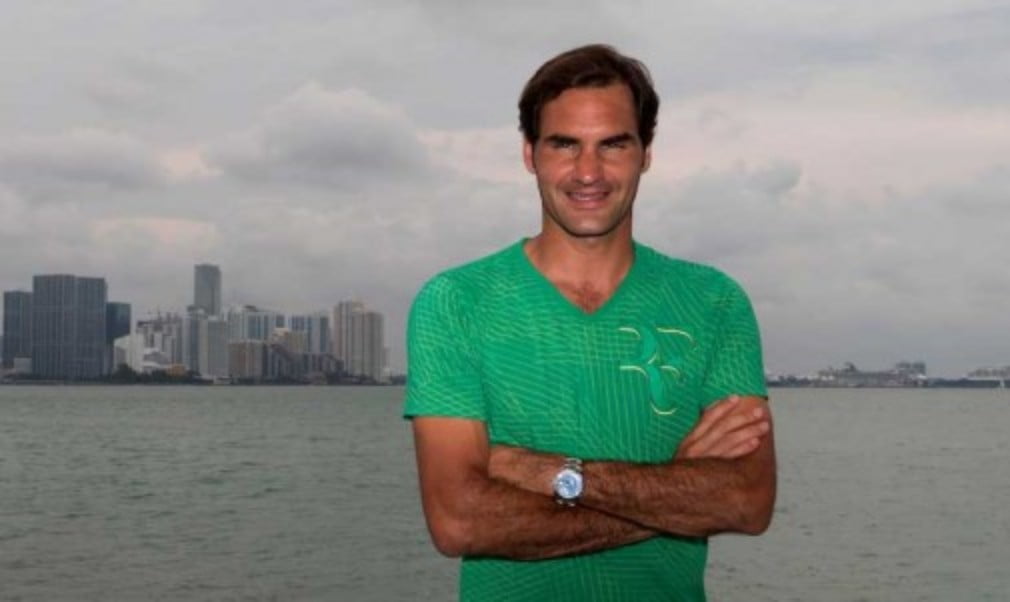 In-form Federer to skip clay events
Originally published on 05/04/17 00:00
The 35-year-old has enjoyed a sensational start to the season, winning his 18th major title at the Australian Open before winning back-to-back titles at Indian Wells and Miami for the first time in 11 years.
But despite climbing from No.17 to No.4 in the rankings inside three months, the Swiss is not chasing ranking points and plans to skip the clay events in order to ensure he is fresh going into the second half of the season.
After beating Rafael Nadal to win a third Miami Open title, Federer revealed he would miss the ATP Masters 1000 events in Monte Carlo, Madrid and Rome before returning to action at Roland Garros.
"I'll probably stay on hard courts actually for the next few months, if you like, and then I'll get on the clay probably two weeks before the French," said Federer, who will play world No.1 Andy Murray in an exhibition event in Zurich next week. "That's the plan for now. Then hopefully I'll play the French, but we'll see how all of the build-up goes. Then obviously for me, that's when the season essential starts.
"Wimbledon has to be the biggest goal, I mean now in the near future. The American hard courts as well. The French Open I guess to some extent. [There will be] no pressure there really because I won't have a preparation as such.
"But all of the grass really is important to me because I'll play Stuttgart and Halle there, too. Then of course I am looking very good for the World Tour Finals, where I've been very successful. So for me basically the second half of the season is a big priority now. That's why I'll take a break as well."
Federer appears to be reaping the benefits from his decision to cut short his 2016 in July to recover from a knee injury following surgery last February. And while he is clearly in superb form, Federer is resisting the temptation to play too much.
"I think it's more about relaxing right now, making sure I get a rest," he said. "I will have to stay in shape to some extent because I have Match for Africa 3 in Zurich on April 10. I can't let everything fall apart right now because I have to play in a week. After that, I'm looking forward to go back in the gym and work on the stuff I couldn't do for the last few months."