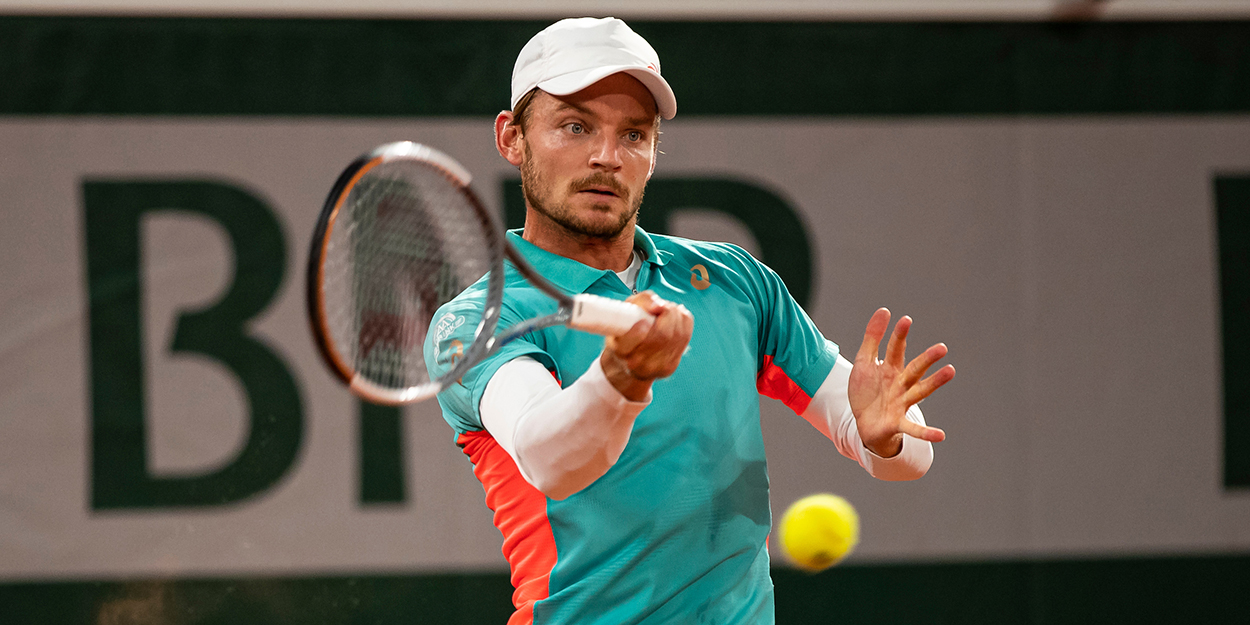 'I'm very happy that my 2020 season is over,' says David Goffin
World number 14 David Goffin says he is 'very happy' that his 2020 season is over after he crashed out of the Paris Masters.
Goffin has had a rough year, admitting that the truncated nature of the season affected his motivation and contracting coronavirus himself too in October.
He, though, says he is emerging from those struggles now, despite his 4-6, 6-7 (6-8) loss to Norbert Gombos at the Paris Masters.
"I just wanted to see where I am in this tournament but now I'm very happy that the season is over because now I can try to look more in the future."
"I'm feeling better because I wanted to play and I was happy to be on the court," Goffin explained.
"It was not my best (performance) but I had some good moments in the two matches I played in Antwerp and here (Paris).'
"At the French Open it was just a very bad match. I wanted to come back for the end of the year."
"I didn't expect anything when I came here (to Paris). It wasn't good in Antwerp.
"I was still breathing heavily there. Here I just wanted to see where my level is at."