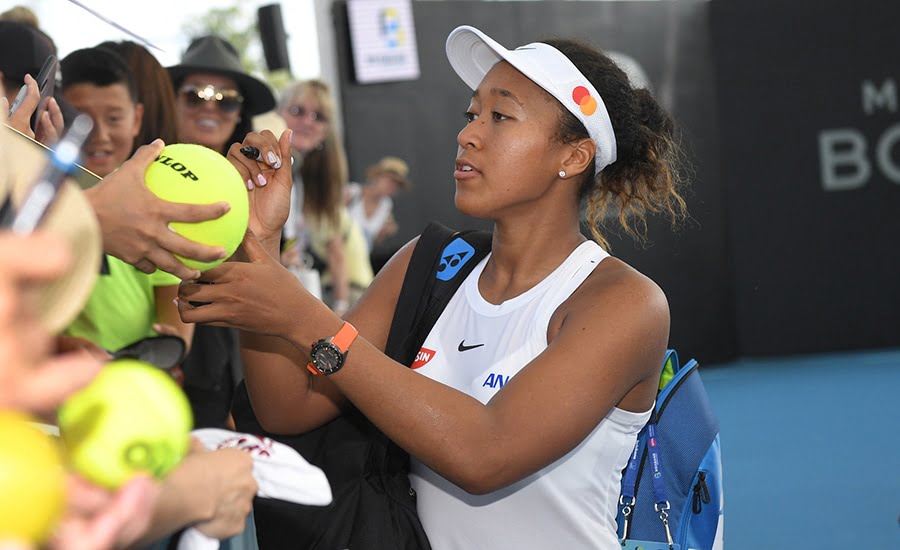 "I'm excited to play" – Naomi Osaka confident of defending Australian Open crown
Naomi Osaka says she will not be daunted by the task of defending her Australian Open crown later this month.
Osaka won her maiden Melbourne title last year, her second Grand Slam, as she enjoyed a meteoric rise through the WTA rankings.
She will once again be among the favourites to win it again in 2020, despite her sometimes patchy form of much of last year, and she believes she is certainly well-positioned to do just that.
"The first time I defended a title was Indian Wells last year and that was challenging," Osaka told Vavel.
"I learned a lot from that experience which helped me at the US Open actually. Coming into Melbourne this year, I feel very comfortable as I like the surroundings and the atmosphere.
"Defending a title means that you have done well at that particular event in the past – therefore you feel good on the surface and in the surroundings. So really I'm just excited to play."
Naomi Osaka struggled to maintain her form after climbing to world number one, later admitting that the pressures of expectation weighed heavy on her. However, she is confident that she knows what she must do to recapture her best tennis.
"After the US Open last year, for the Asian swing, I returned to playing more aggressive and positive tennis, which is what my game is all about, and that brought about a change of form.
"I don't set goals necessarily, but I always want to win every match I play. There's never a match I go into not believing I'm going to win."
Keep up to date with all the action at our tennis news section. Win amazing tennis prizes by entering our competitions. Learn more about your favourite players including Roger Federer, Rafa Nadal and Novak Djokovic. Check out the latest kit in our tennis gear reviews. Receive regular updates with our legendary newsletter or read in depth features with stunning photography in tennishead magazine. Can't visit the tournaments you love? Check out our guide on how to watch tennis on TV. Don't miss a thing with our Live Scores service. Follow tennishead on social media at Facebook, Twitter, Instagram & YouTube