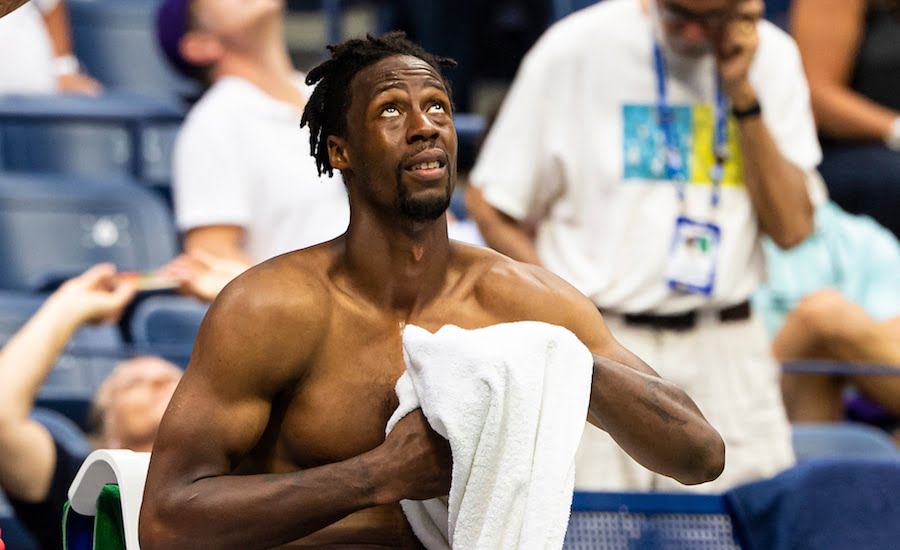 "I wouldn't do it again" Gael Monfils reveals massive change that will never be repeated
Gael Monfils has enjoyed his best ever year on the ATP Tour but he's already regretting it!
Gael Monfils wanted to prove to himself and his coach that he could play more tournaments in one season than he's ever played before, and he wanted to prove that he could make it into the world's top 10, but the process of achieving these goals has left an indelible impression on the enigmatic French star.
Monfils was speaking after being knocked out of the Paris Masters and missing his chance to make it to the ATP Finals at the O2 in London. He was asked if maybe he should change his schedule because he's so exhausted at the end of the year. Monfils said, "I never did before what I did this year, honestly, for two reasons. I tried to demonstrate things to myself. I wouldn't do it again, I have to say.
"You know, with my coach, we wanted to attempt something. We've had an experiment. It paid off for him in the end because I managed to get in the top 10 in the end.
"But there are tournaments that I would rather abstain from playing."
Gael Monfils will finish the year ranked in the Top 10 for the first time in his career after playing a total of 55 singles matches across 21 tournaments.
Look ahead to the rest of the tennis year with our guides to every tournament on the ATP Tour and WTA Tour. Can't visit the tournaments you love? Read our guide on how to watch all the ATP Tour matches on TV. For more news, explore Tennishead magazine here or subscribe to our free email newsletter here.