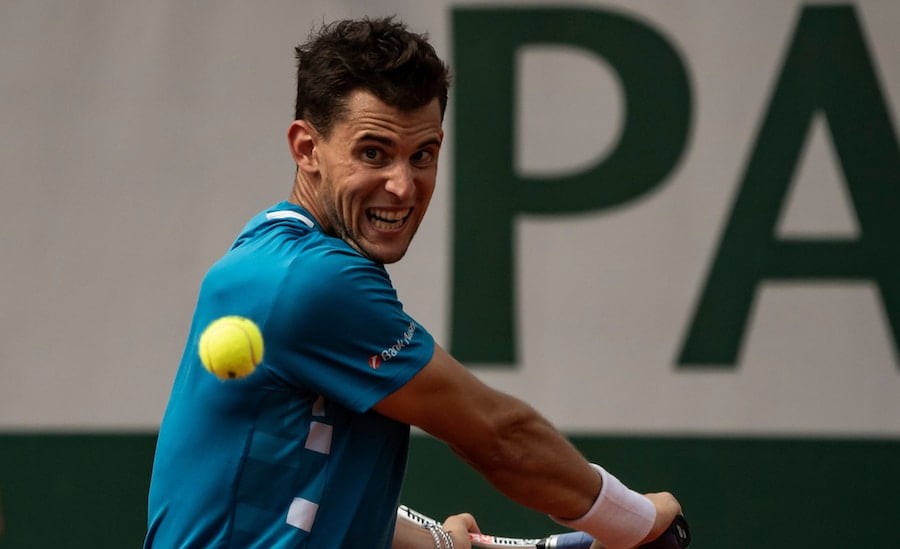 "I would put my hand on fire for all the top players I know" Dominic Thiem is adamant there is no doping in tennis
Dominic Thiem is so convinced that none of the top professional tennis players use performance enhancing drugs he's prepared to set his own body alight!
Dominic Thiem doesn't think that a tennis player using performance enhancing drugs would reap any benefit which is why he thinks that there isn't a problem in the sport of tennis especially with the top players in the game.
Thiem was speaking in an interview with German Socrates magazine when he was asked to what extent doping was an issue in tennis.
He said, "After all, there was a prominent case with Maria Sharapova a few years ago. Tennis is clean. I would put my hand on fire for all the top players I know. We are often controlled. And even if someone would punch something in, I do not think that would make him play better."
Dominic Thiem will take his place at the season ending ATP Finals this week where he will face both Roger Federer and Novak Djokovic in the same group. to progress to the semi-finals he will most likely have to beat both of them.
Thiem has had an exceptional season winning 5 singles titles including the Masters 1000 event at Indian Wells
You can now win a set of the brand new Babolat RPM Power strings that Dominic is currently in our exclusive competition 
Look ahead to the rest of the tennis year with our guides to every tournament on the ATP Tour and WTA Tour. Can't visit the tournaments you love? Read our guide on how to watch all the ATP Tour matches on TV. For more news, explore Tennishead magazine here or subscribe to our free email newsletter here.