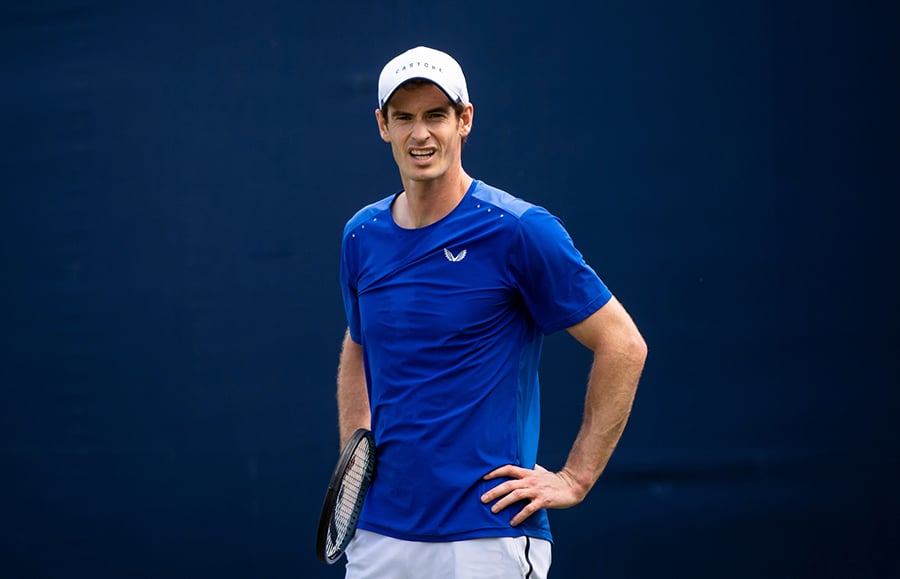 "I won't be beating Roger Federer or Novak Djokovic any time soon," says Andy Murray
Andy Murray has warned fans not to expect him to immediately step up and compete with Roger Federer or Novak Djokovic at the Australian Open.
Murray expects to play a full part in the season – minus breaks – next year after successfully returning from a hip resurfacing operation to win the European Open in October.
That quest to return to the upper echelons of the game begins in Melbourne for the Australian Open in January, but he knows it's all about baby steps for now.
"When I get to the Australian Open I won't be seeded, I'm ranked around 120 in the world right now," Murray said whilst promoting his new Amazon Prim Video documentary Andy Murray – Resurfacing.
"I could play [Roger] Federer in the first round, or [Novak] Djokovic, I wouldn't be expecting myself to win that match in a first best of five back.
"I have no idea what to expect result wise, but what would be positive for me would be playing through a best-of-five match without having a problem with my hip.
"I haven't played a best-of-five match since I had the operation", continued Murray.
"A good result would be that I can play a best-of-five-set match and have no ill effects from that with my hip. That would be a huge step and a really positive thing for me.
ALSO READ: Statistical analysis: Novak Djokovic dominates in Asia
"That means I'd be able to compete and hopefully do well at the grand slams in the future, which is what I would like to do."
Murray has lost five finals at the Australian Open and never won it, and it was the scene of his tearful, and ultimately premature, retirement announcement last year.
Keep up to date with all the action at our tennis news section. Win amazing tennis prizes by entering our competitions. Learn more about your favourite players including Roger Federer, Rafa Nadal and Novak Djokovic. Check out the latest kit in our tennis gear reviews. Receive regular updates with our legendary newsletter or read in depth features with stunning photography in tennishead magazine. Can't visit the tournaments you love? Check out our guide on how to watch tennis on TV. Don't miss a thing with our Live Scores service. Follow tennishead on social media at Facebook, Twitter, Instagram & YouTube