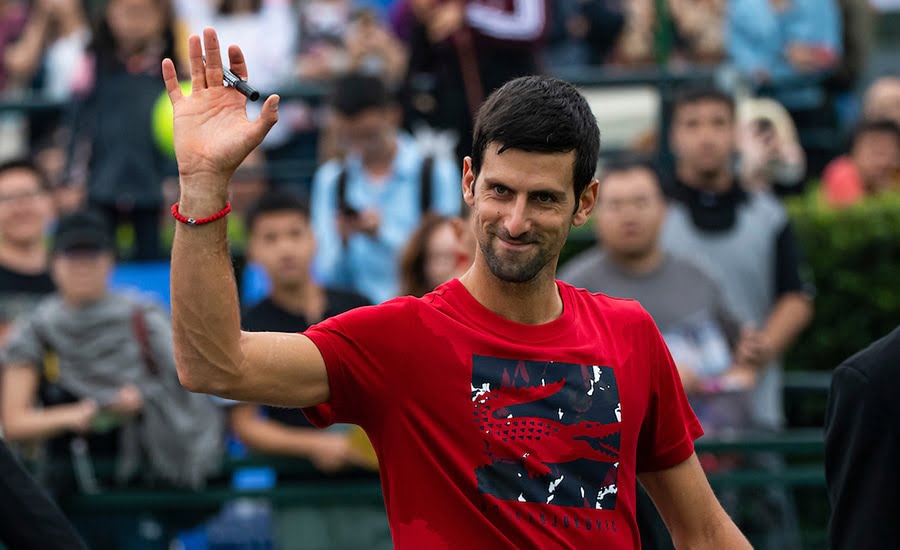 'I want to rival Roger Federer at Olympics,' declares Novak Djokovic
Novak Djokovic has outlined his Olympic ambitions for Tokyo 2020, be has stressed that his participation is far from giaranteed.
Djokovic has been widely touted to join rival Roger Federer in the Olympics line-up, where they are expected to go toe-to-toe for possibly the last time depending upon Federer's retirement plans.
And Djokovic is absolutely up for it – as long as Wimbledon goes well beforehand.
"There is a chance. For example, Federer did not play in Rio," Djokovic said.
"Our season is long and we are full of new events.
"I will have to be healthy, my appearance in Japan will depend on Wimbledon results, the team schedule and my family."
Djokovic won the Tokyo Open last week, the first time he had ever played it, in what many analysts believe was a test-run of the conditions he might encounter at the Olympics.
If that is indeed the case, the experience certainly seemed to whet the Serbian's appetite.
"The surface suits my game and the venue is amazing." Djokovic added.
"First of all, I try to be ready for Tokyo Olympics in great shape.
"Last time I was injured & not in good condition. I'd like to reach the final, go further than Beijing.
"I'll fight for the Gold medal. Olympics is always in my heart. It's special to represent my country in historic sport event.
"The tough loss has special place in my heart on and off the court."
Look ahead to the rest of 2019 with our guides to every tournament on the ATP Tour and the WTA Tour. If you can't visit the tournaments you love then do the next best thing and read our guide on how to watch all the ATP Tour matches on television in 2019. To read more amazing articles like this you can explore Tennishead magazine here or you can subscribe for free to our email newsletter here