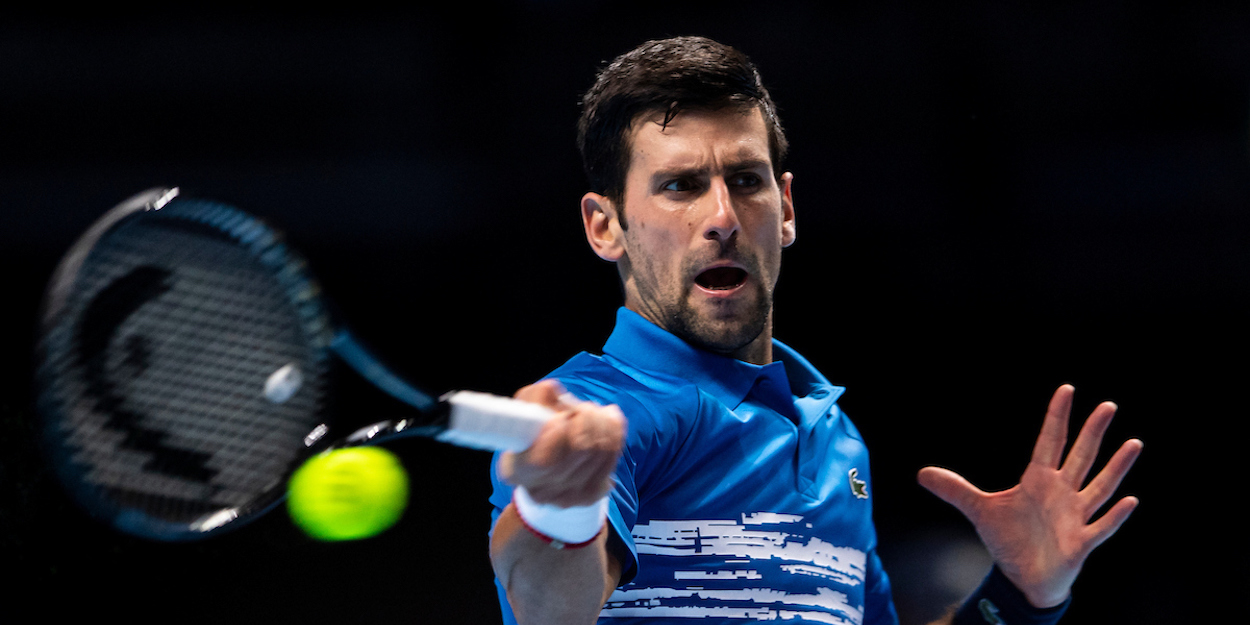 'I want this trophy as much as anyone' says Novak Djokovic
Novak Djokovic has admitted that sealing his status as World No 1 has released some pressure ahead of the ATP finals, but is still as determined as any to lift the trophy. 
The 33-year-old, who tied idol Pete Sampras with a sixth year-end No 1 finish earlier this month, is looking to end his season on a high at the ATP finals in London, which commences on 15th November.
After lifting his most recent ATP finals trophy in 2015, Djokovic is searching for his sixth crown to tie the absent Roger Federer, whom he has beaten in his last two London finals.
Djokovic will headline 'Group Tokyo 1970', alongside Paris Masters winner Daniil Medvedev, 2018 ATP Finals winner Alexander Zverev and Diego Schwartzman, who will be making his debut rewarded by his impressive clay-court season.
"Coming into the tournament knowing I already clinched the year-end number one releases some of the pressure, but at the same time it doesn't change what I hope to achieve in this tournament and why I'm here," said Djokovic.
"I really want to win every single match that I get to play and try to get my hands on the trophy. I want this trophy as much as anyone here.
"I'm really hoping I can end the season in the best possible way and the success I had previously here in the past 10 years helps me feel more comfortable and confident about myself."
The world number one, who has now qualified for 13 ATP Finals, will face Diego Schwartzman in his opening match on Monday 16th November.