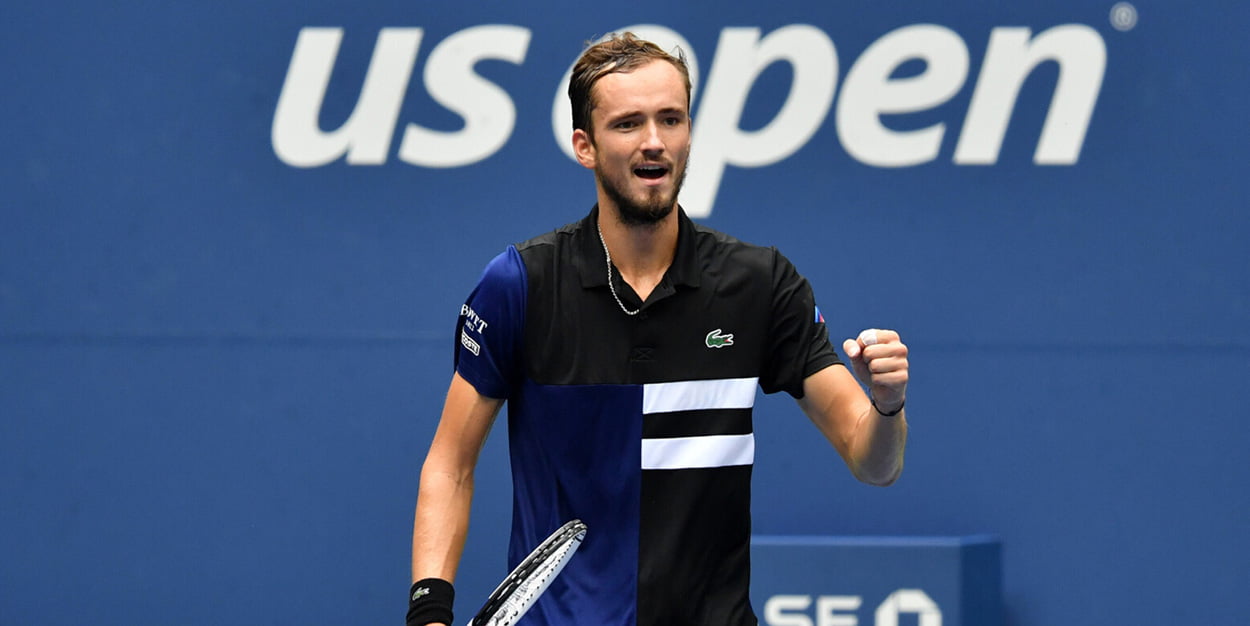 'I think I killed someone, right?' – Daniil Medvedev has US Open meltdown at umpire and officials
Daniil Medvedev was at the centre of a bizarre incident in the US Open semi-finals as he raged at the umpire and officials for not being able to challenge his own serve that was incorrectly called in.
The Russian lost the match to Dominic Thiem, but the flash-point happened at a crucial stage of the first set which saw his serve broken.
"I said it before the shot," he told the umpire when his long serve was called good.
When the umpire refused to allow him to challenge the call, Medvedev defied the umpire further by crossing into Thiem's side of the court to point to where it landed.
Rules state players must not cross the net, so the already disgruntled Medvedev was left with a code violation too.
Daniil Medvedev at the US Open: a saga pic.twitter.com/gGB9Z3GB02

— angie (@ultravoxing) September 12, 2020
"It's a joke US Open," he then said to a group of officials sat at courtside. "US Open is a joke, right? "What did I do to get a code violation?"
The Russian also receive short shrift from the officials, so he turned to sarcasm to express his unhappiness next.
"Oh yeah, I think I killed someone, right? 'My apologies. My sincere apologies to US Open for crossing the net. Oh my God. My sincere apologies ref. It's okay? It's okay? Sorry, sorry.
"You guys sit near the court all the time, you don't do anything. You don't do anything."