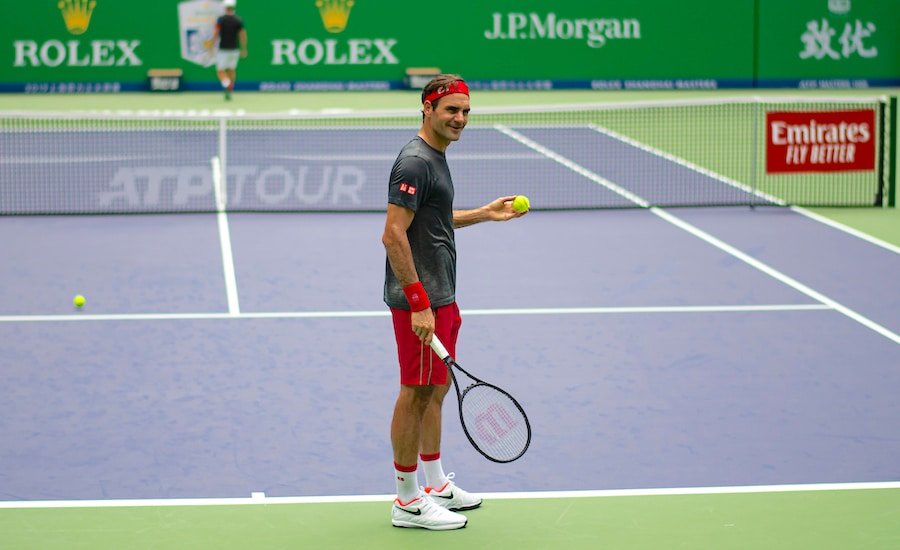 "I know it could be over any moment" Roger Federer worries about the fragility of his playing days
Roger Federer is trying to keep his perspective as the potential for a sudden end to his career becomes more of a concern
Roger Federer should have been celebrating winning the Swiss Indoors tournament for a record 10th time but in the back of his mind was the thought that those sort of moments won't happen to often any more and in fact each time he celebrates a tournament victory it might be his last.
Federer said, "I know it could be over quickly: An injury, something happens to someone in my family. That's why I need to have the perspective, the distance. I know it could be over any moment.
"It's not a problem that the season is almost over. It's more of a problem that I'm at the end of my career. I feel like everything happened so fast. That makes me a bit sad sometimes. But I know I'm gonna be ok when the moment comes."
Roger Federer had just notched up his 103rd career tournament victory by triumphing over Alex de Minaur in the final of the Swiss Indoors ATP 500 event in Basel. Federer won the tournament without dropping a set, in fact he didn't lose more than 4 games in a single set he played. He will now focus on the year ending ATP Finals at the O2 arena in London and his continued run towards breaking Jimmy Connors all-time ATP Tour record of 109 career titles.
You can win tickets to the ATP Finals with our exclusive competition here
To read every issue ever published of the world's best tennis magazine, tennishead, visit our 'Magazine Archive' and you can buy a copy of the latest issue here.To win incredible tennis prizes for free, enter our latest 'Competitions'. For all the breaking tennis news and exclusive player interviews, visit our 'News' section. For the latest racket, ball, shoe and clothing buyers guides plus video play tests, visit our 'Gear' section