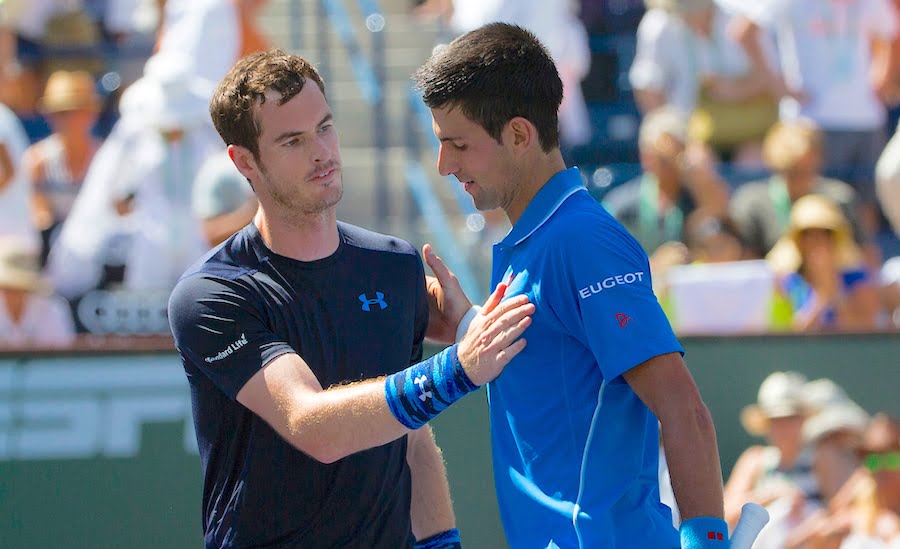 "I hope he can contend for the top. He deserves it" Novak Djokovic encourages Andy Murray on his return to tennis
Novak Djokovic and Andy Murray have grown up playing tennis together and now they will be rivals again, but Djokovic wishes the best for one of his oldest challengers
Novak Djokovic appreciates the legacy that Andy Murray has already created and is still adding to which tennis will profit from.
Djokovic was speaking to the press after his practise session in Paris with one of his other biggest rivals, Rafa Nadal, when he was asked about the stunning return to form of Andy Murray.
Djokovic said, "I hope that he can be in contention for the top spot because tennis would profit from that and benefit. Because we know how big of a legacy he left behind and he is still creating for himself.
"So knowing what he has been through in the last three years, it was really nice to see him win a title after a long time. And only he knows the adversities that he had to face physically but also mentally.
"I know the discipline and the ethics that he has and how hardworking he is, so he definitely deserves it. And I would definitely wish him all the best."
Novak Djokovic is playing in the Paris Masters this week and he knows that to achieve the year end world No.1 ranking he must win all of his matches and hope that Rafa Nadal falls short. Both players will then play in the ATP Finals at the O2 arena in London followed by the Davis Cup in Madrid.
Look ahead to the rest of 2019 with our guides to every tournament on the ATP Tour and the WTA Tour. If you can't visit the tournaments you love then do the next best thing and read our guide on how to watch all the ATP Tour matches on television in 2019. To read more amazing articles like this you can explore Tennishead magazine here or you can subscribe for free to our email newsletter here