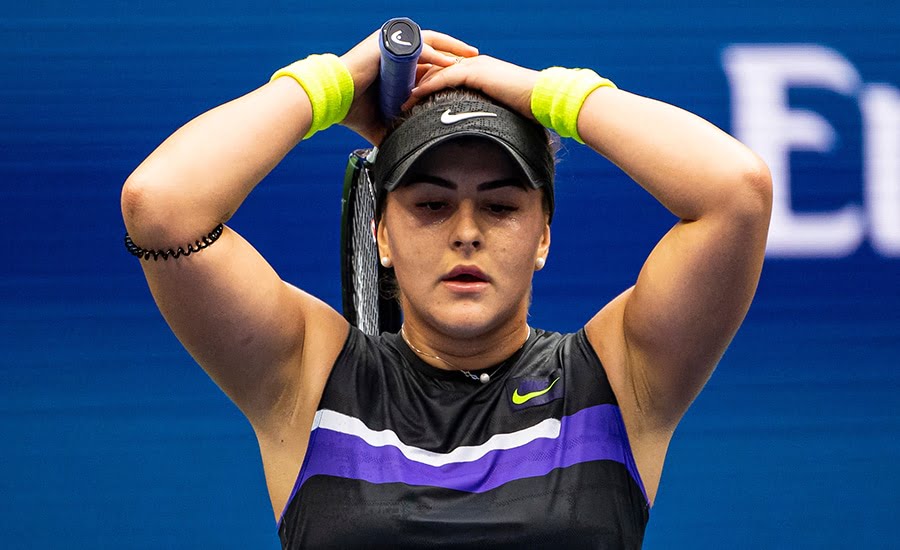 "I heard my knee crack" – Bianca Andreescu to have MRI scan on season-ending injury
Bianca Andreescu has called time on her season after a knee injury forced her to retire from her WTA Finals match against Karolina Pliskova.
Andreescu started well and led 2-0 in the first set, when she appeared to sustain the injury. Despite heavy strapping, she lost the set 6-3 and couldn't continue.
"I stepped weirdly on a return," Andreescu told reporters after the match, before confirming she is booked in for an MRI scan to learn the extent of the injury.
"I heard my knee crack. It kind of went inwards. Putting pressure on it afterwards really bothered me; I could barely bend my knee. I fought with the pain as much as I could. At some point an athlete has to say 'stop' and just listen to their body. That's what I did."
ALSO READ: "This is not how I wanted to end the season" – Naomi Osaka forced out of WTA Finals with injury
The injury brings the curtain down on a stunning breakthrough season for Andreescu, with her US Open triumph in September the undoubted highlight.
"It's been amazing," Andreescu said of her season. "I really can't complain. I made history in Canada and I won my first slam. My game just keeps getting better and better.
"The thing with me, though, is that I'm never satisfied. Even looking back at that, I still want to do well right now."
Look ahead to the rest of 2019 with our guides to every tournament on the ATP Tour and WTA Tour. Can't visit the tournaments you love? Read our guide on how to watch all the ATP Tour matches on television in 2019. For more news, explore Tennishead magazine here or subscribe to our free email newsletter here.