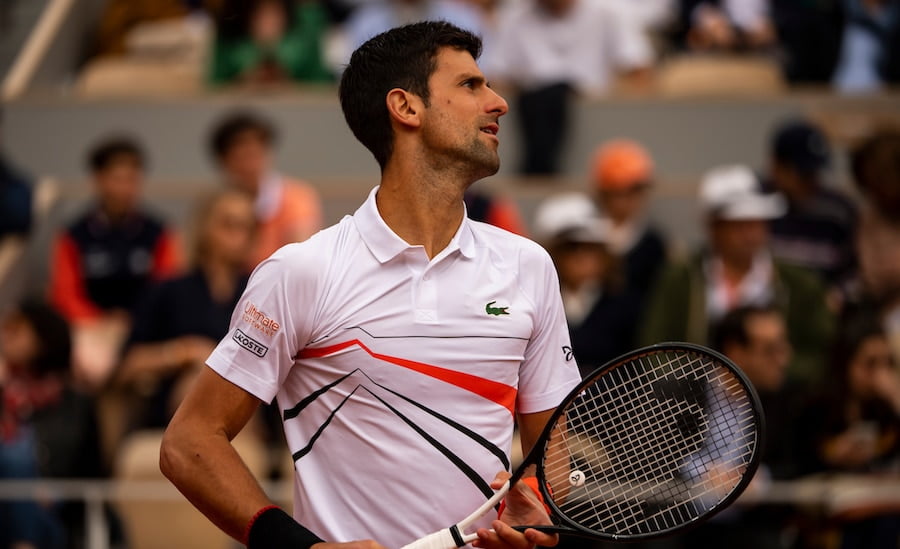 "I have to keep it for myself" Novak Djokovic refuses to reveal preparation tactics before big game
Novak Djokovic is one of the best prepared players to have ever played the game but the secrets behind his success will remain a mystery to his fans
Novak Djokovic has won't reveal the tactics he employed to win at the Paris Masters apart from saying that he tried to focus on his own game. Djokovic employs a large team to support him including a statistical analyst who looks at the Serbs future opponents and then analyses the data to give Djokovic better information on the opponent.
Djokovic was asked after his Paris semi-final victory over Grigor Dimitrov what he had done to prepare for the game on a tactical level, "I mean, I'm not going to reveal tactics to you, you know, because, I mean, I have to keep it for myself.
"But I try to focus on my game mostly and hoping I can start the way I started yesterday against Tsitsipas, which wasn't the case. You know, I was serving well but wasn't managing to — I was making mistakes from back of the court in the beginning of the first set.
"But I think serve got me out of trouble in some moments. I think couple of games he had 15-30. His forehand has always been his weapon. And even though he has improved backhand, his forehand is still the better shot. But you're right. He has improved backhand and can hit flat, spin, and slice.
"And I think he's very athletic. Maybe his athletic abilities are you underestimated a little bit, but he's very quick and agile. His talent is obviously an addition to everything that he possesses."
Novak Djokovic now moves to the ATP Finals in London followed by the Davis Cup ion Madrid where he will attempt to lead his Serbian team to victory.
Look ahead to the rest of the tennis year with our guides to every tournament on the ATP Tour and WTA Tour. Can't visit the tournaments you love? Read our guide on how to watch all the ATP Tour matches on TV. For more news, explore Tennishead magazine here or subscribe to our free email newsletter here.