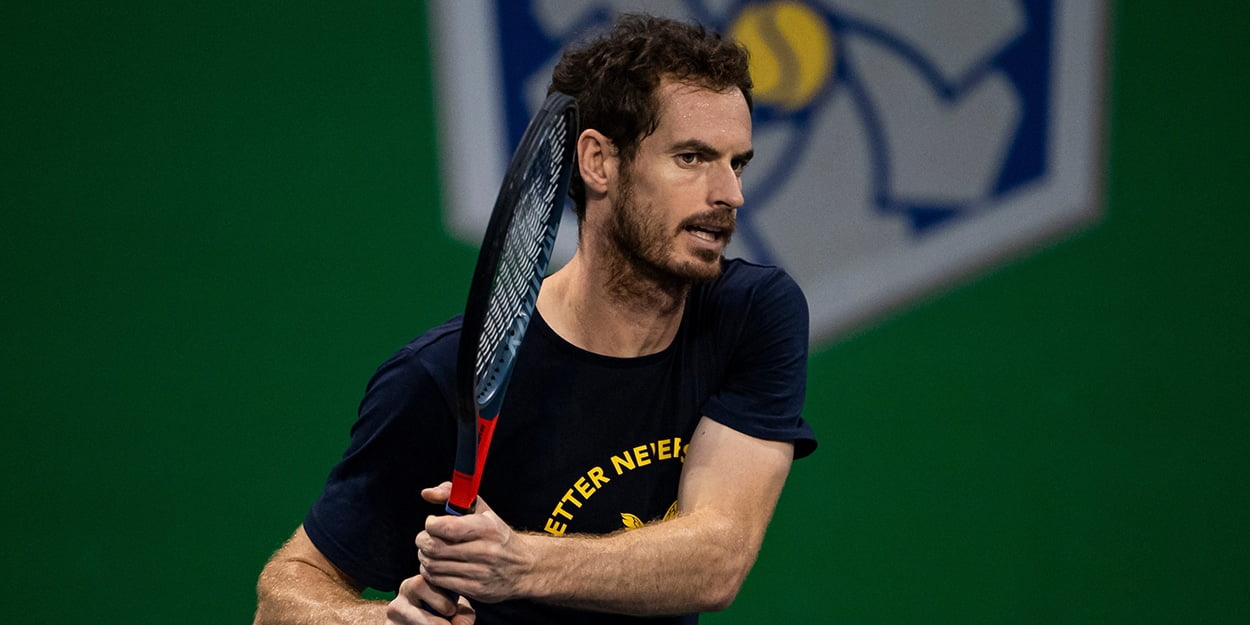 'I have been working on my serve,' admits Andy Murray after winning latest comeback match
Andy Murray brushed aside Liam Broady in his Battle of the Brits opener, but says he will have to improve to best Kyle Edmund next.
The former word number one was playing his first match in seven months, but showed little signs of rust against his 211th-ranked compatriot, easily dispatching him 6-2, 6-2 at the National Tennis Centre.
"It was OK. I served pretty well, I thought I served well throughout the match. I've been working my serve quite a lot," Murray added.
"I didn't hit the ball that well from the back of the court, had a lot of errors and the balance didn't feel great.
"But it was all right for a first match in seven months. I have not been practising much and not been doing well in the practice matches so it was all right."
Murray will face Kyle Edmund next in the Tim Henman Group. Edmund beat James Ward 6-1, 6-4 in his opener, and Murray is expecting a real test.
"Kyle played well today, he is fit and hitting a big ball so I'll be surprised if I manage to come through that one," Murray added.
"I will try to rest up and hopefully improve a little bit tomorrow.
"If I serve like I did today and hit the ball a little bit cleaner from the back of the court, I will give myself some chances, but it will be tough."
Before the match, Andy Murray took the knee on court in support of the Black Lives Matter movement.