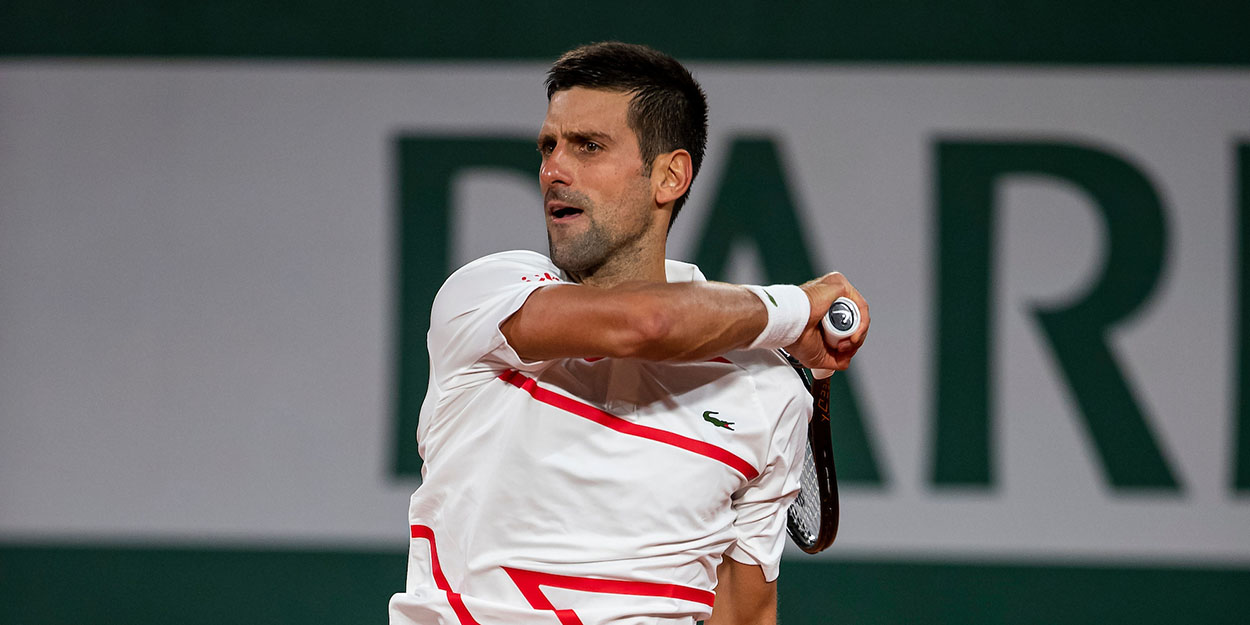 'I had some pain, but I don't want to reveal too much,' says Novak Djokovic after quarterfinal win
Novak Djokovic says he was dealing with 'neck and shoulder issues' during his French Open quarterfinal against Pablo Carreno Busta, but he refused to reveal the extent of the injury.
The world number one was visibly struggling during the first set the match, twice asking for the physio during the changeover to massage his left arm.
He also started the match with a large plaster on the back of his neck, and was moving poorly before losing the first set to Carreno Busta.
Djokovic managed to recover the longer the match went on and eventually won the match with relative authority in four sets, but the injury was on his mind afterwards.
"I had some neck issues and some shoulders issues, I don't want to reveal too much as I am still in the tournament," Novak Djokovic explained. "Pain faded away as the match went on and I warmed up.
"I don't want to sound like I'm complaining and obviously he was a better player for a set and a half. I was hitting myself, which I don't recommend.
"I definitely didn't feel great on the court for an hour, hour and a half. I definitely didn't feel great coming into the court today.
"A few things happened in the warmup. I had to deal with those physical issued coming onto the court.
"As the pain went on, I felt much better. I didn't feel as much pain.
"But, you know, I don't want to take away anything from his good performance. Especially for a set and a half he was the better player, dictating the play.
"I was very neutral. I didn't have much of energy really happening in my legs or movement or game itself. It took me about a set and a half to get comfortable and start really playing the way I should.