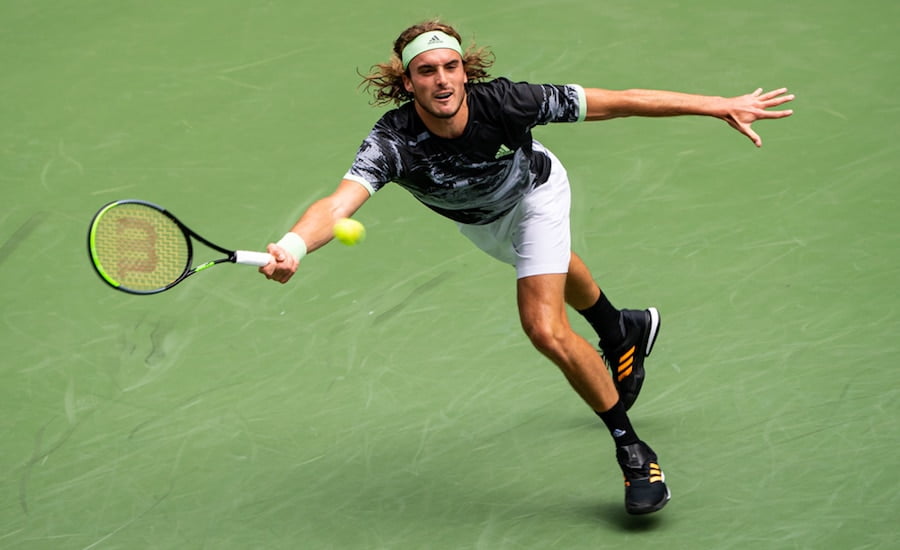 "I find it easier to spot weaknesses in Stefanos Tsitsipas" says Norwegian Next Gen star Casper Ruud
Casper Ruud says that he's always been able to spot the weaknesses in the Stefanos Tsitsipas game that maybe other players can't see
Norwegian Casper Ruud is ranked No.61 in the world and Stefanos Tsitsipas is ranked no.7 but that hasn't stopped the 'Next Gen' star Ruud revealing plenty of reasons he thinks that he has an edge over higher ranked players like Tsitsipas and Auger-Aliassime.
Ruud was speaking to Swedish tennis website TennisSportalen when he was asked which players he thought had the best chance of taking over from the Big 3 in future years, "Tsitsipas is a very good player, but ever since I grew up playing with and against him I think I can find it easier to spot some weaknesses in his game than others may. Don't get me wrong, he's an amazing player, but I don't think he had the summer he or his fans were hoping for.
"Same thing with Felix Auger-Aliassime. I think he has an extremely high top level, but some days his bottom level can maybe drop a little. I played him last year and that's what it felt like. He didn't have his best day, but when he's on, he's straight fire!"
Casper Ruud is currently the 5th highest ranked player in thew world under the age of 21 and will be competing at this year's Next Generation finals in Milan.
Elsewhere in the same interview Ruud aded fire to his ongoing spat with Australian bad boy Nick Kyrgios when he said that the Aussie behaved "like an idiot on court". This comment received a quick response on social media from Kyrgios.
To read every issue ever published of the world's best tennis magazine, tennishead, visit our 'Magazine Archive' and you can buy a copy of the latest issue here.To win incredible tennis prizes for free, enter our latest 'Competitions'. For all the breaking tennis news and exclusive player interviews, visit our 'News' section. For the latest racket, ball, shoe and clothing buyers guides plus video play tests, visit our 'Gear' section