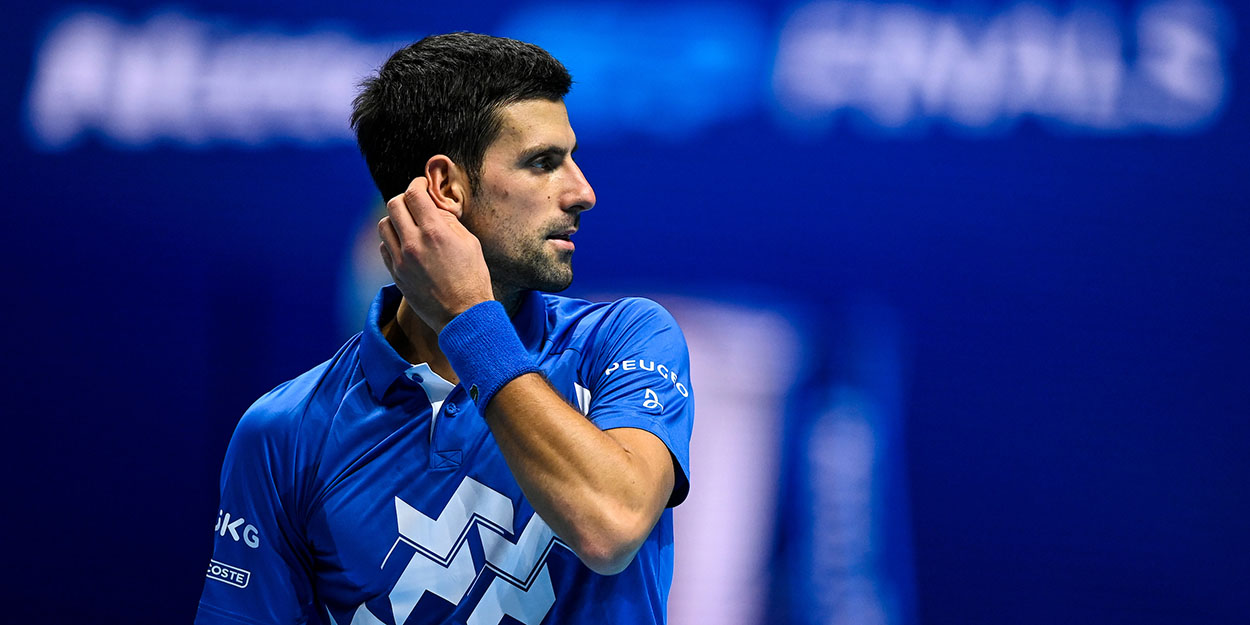 'I don't think I played bad,' says Novak Djokovic as season ends with Dominic Thiem defeat
Novak Djokovic says he was simply beaten by a better player on the day as his season came to an end in London. 
The Serbian lost to Dominic Thiem in the semi-finals of the ATP Finals on Saturday, ending his quest for a record-equalling sixth title in the competition.
However, Djokovic said he could not be angry with himself because Thiem simply 'crushed it' on the day with some exceptional tennis.
"I don't think I played bad, [but] what he did from 0-4 in the third-set tiebreaker was just unreal," Djokovic said.
"Actually, I made both of my first serves, actually all of my first serves. 4-1, 4-2, 4-5, you know, 4-6, I made all first serves.
"He just crushed the ball. Everything went in from both corners, and he played couple of very short slices, you know, angles.
"Yeah, I mean, what can you do? I thought, you know, I was very close to win it. He just took it away from me.
"But he deserved it, because he just went for it and everything worked.
"I mean, you know, the difference was that when you hit full power and everything goes in, it just goes in. When you hit full power, sometimes it goes out. So simple.
"He, just as I said, he did everything right from 0-4.
"I have to put my hats down and say 'congratulations'. He smashed it and he just played great."