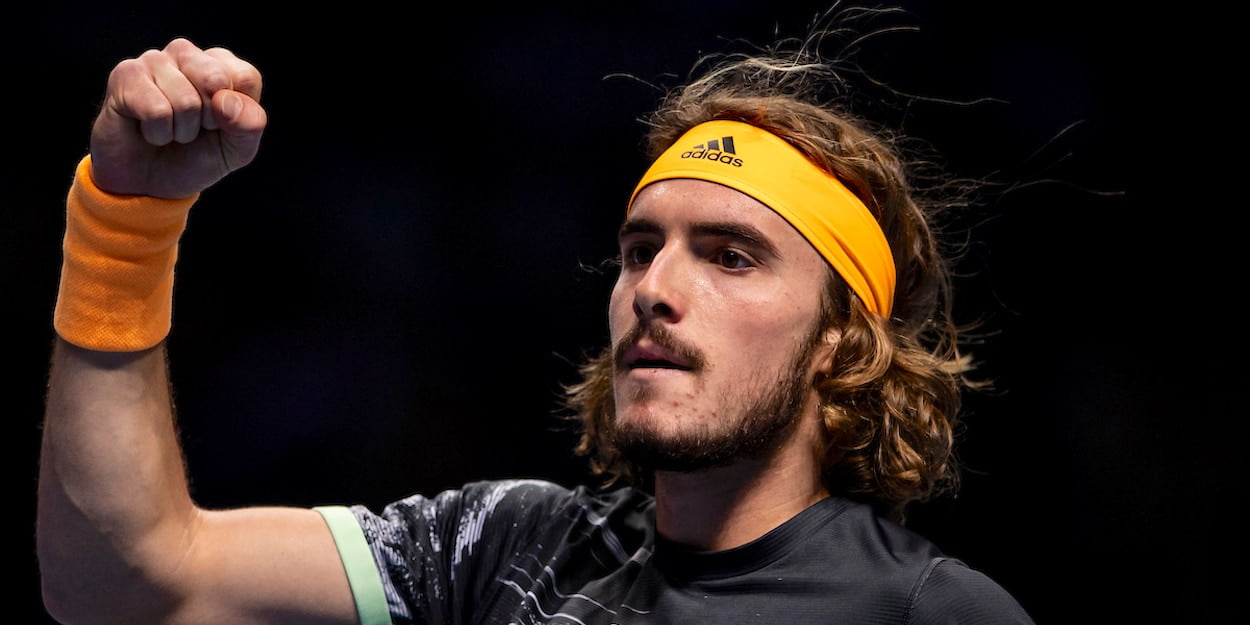 "I don't support it 100 per cent" Stefanos Tsitsipas is adamant on this key rule change
Stefanos Tsitsipas has had experience of on-court coaching in the Davis Cup, ATP Cup and Laver Cup but would not like to see it extended to matches on the ATP tour.
Although he can see how coaches might see things better than a player during a match, the 21-year-old Greek would prefer it if players had to think things out for themselves.
Stefanos Tsitsipas has played Davis Cup ties under the captaincy of Dimitris Chatzinikolaou and in January this year he played in the ATP Cup for a Greek team captained by his father, Apostolos. He also played in last year's Laver Cup, in which Bjorn Borg captained the Europe team. Tsitsipas' team mates Roger Federer and Rafael Nadal were also vociferous from the sidelines, an experience Tsitsipas jokingly described as "getting screamed at not coached".
**Sorry to interrupt but did you know you can order a FREE COPY of tennishead magazine (worth $15) to be sent direct to your home? Hurry up and click here to order the world's best tennis magazine for free as stocks will run out soon!**
The Women's Tennis Association has allowed coaches to come on court to talk to their players since 2008. This year the WTA is also experimenting with allowing coaching from the stands.
"I find it interesting they applied this on the WTA," Tsitsipas said. "We've seen a lot of reactions to it. Some interesting things have happened throughout the years from coaches and whatever."
However, Tsitsipas is not in favour of on-court coaching being allowed on the men's tour. "I think a player should be in charge of his own thoughts, find solutions on his own," he said.
"It's obvious coaches do help you and can have a better vision [of matches] from the outside and might be able to give you something useful, but tennis from the beginning has been a very introverted sport. You have to think on your own, do everything yourself, so I don't support it 100 per cent. It's great the way it is, that's my opinion."