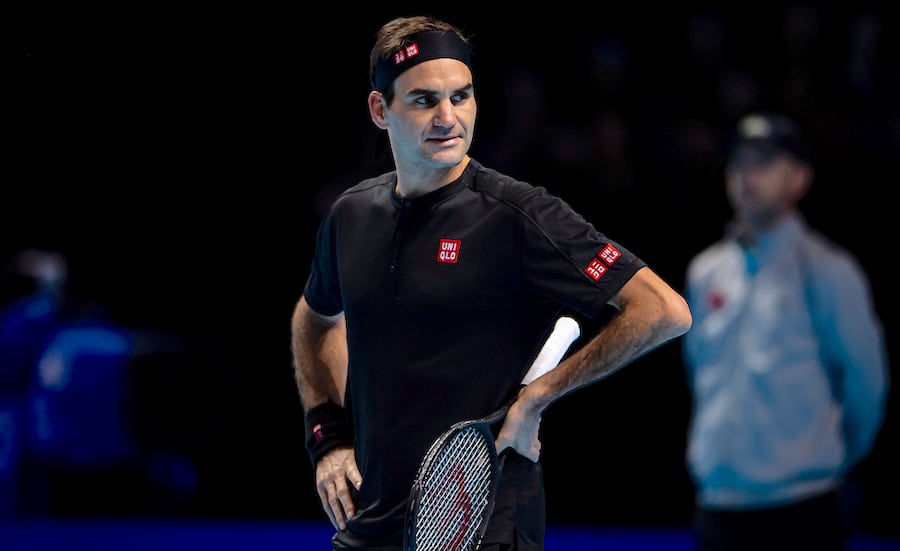 "I don't know what happened" Roger Federer questioned by Gerard Pique over Davis Cup absence
Roger Federer was saying one thing in meetings and then saying another thing in public in regards to his commitment to the new Davis Cup format according to Gerard Pique
Roger Federer and his agent Tony Godsick have been accused by new Davis Cup boss Gerard Pique of giving mixed messages in regards to the Swiss players potential involvement in the Davis Cup.
Federer's absence from the tournament was one of the major talking points and the biggest disappointment for the organisers who had focussed on creating a new format for the 120 year old competition that would encourage all the top players to attend. In fact Federer's Swiss team didn't qualify for the finals but if Federer had committed to play in advance then the option of a wild card for the Swiss team was a possibility.
Pique was answering questions following the completion of the 2019 Davis Cup, the first year that his company Kosmos has hosted the event alongside the International Tennis Federation. Pique was asked if Federer's absence was his biggest issue in relation to the Davis Cup to which Pique replied,
"No, but since the day that we arrived to deal with the ITF and then in the Assembly we — the federations approved the new format — we've tried to sit down with him. I had so many conversations with his agent, with Tony Godsick, and since day one it was a very good relationship. In fact, Tony Godsick said once that, I think it would be good if you invite him and you send a formal letter, and we did that. I mean, we send a formal letter of invitation to Tony Godsick so he can send it to Roger Federer.
"And all of a sudden, I don't know what happened, but all what they were saying was not the same that we — that they were saying in the meetings. And that's it.
"I don't want to create any situation or — he prefers not to play Davis Cup. Now even if he wants he can't because Switzerland is not qualified.
"But it's okay, he's a great player. He's, for a lot of people, considered the best player in the history of this game. And I really respect, and I said a lot of times, because he is my idol, he was my idol since a kid when I was following tennis.
"For a lot of reasons, that some of them I know and some of them maybe I don't know, the situation is this one. They have, or he has Laver Cup and, obviously, it's his baby, his competition, and he wants to protect and obviously to create as big as possible this exhibition. And I totally understand.
"So, in our side, what we will try to do is to try to put Davis Cup obviously in another level because we are talking about 119 years of history.
"And, I mean, I think that you cannot compare both events. But we will try to do the best we can for our competition to make it as big as possible. And this is our work and our job to do.
Look ahead to the rest of the tennis year with our guides to every tournament on the ATP Tour and WTA Tour. Can't visit the tournaments you love? Read our guide on how to watch all the ATP Tour matches on TV. For more news, explore Tennishead magazine here or subscribe to our free email newsletter here.