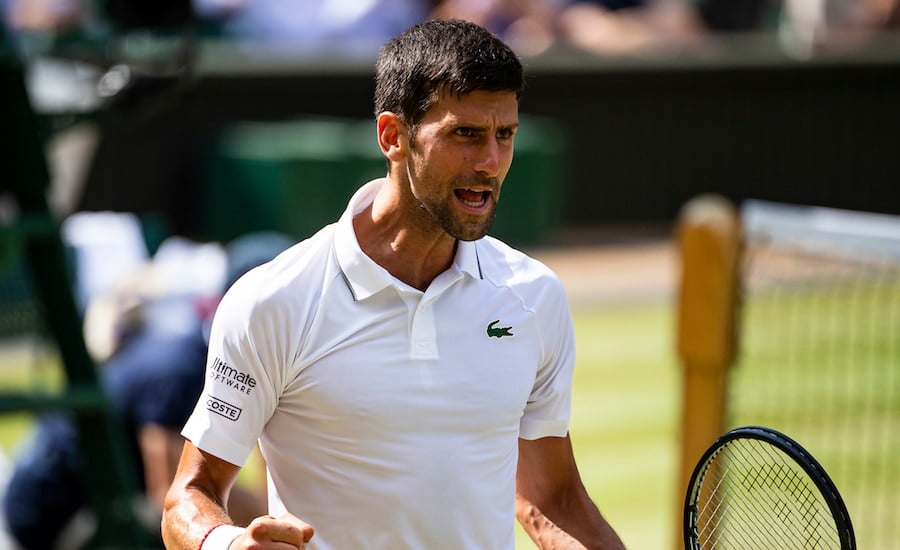 "I don't know how long" Novak Djokovic delivers retirement update
Novak Djokovic doesn't know how long he's going to play tennis for but he does know that his goal is to win as many Grand Slams as possible
Novak Djokovic stands second in the all time male list of Grand Slam singles winners with 16 titles compared to Rafa Nadal on 19 and Roger Federer on 20, but Djokovic is prepared to battle to achieve his goal of winning as many titles as possible and being ranked world no.1 for as long as he can.
Djokovic was talking about his goals in tennis and how long he intended to play for when he said, "I think I would like to play tennis for a long time. So I don't know how long that is going to be, but I wish to really play pretty long.
"So hopefully you'll be seeing me around for many more years. It is a goal that I have as a professional tennis player to win as many Grand Slams as possible and also to be No. 1 worldwide for as long as possible."
Novak Djokovic grabbed his 16th career Grand Slam singles title at Wimbledon earlier this year when he triumphed over Roger Federer in an epic final. Djokovic has often stated he wants to be the best ever and this means battling his way past both Nadal and Federer in terms of Grand Slam singles titles, but the Serb has time on his side as he's the youngest out of the group known as 'the Big 3'.
Look ahead to the rest of the tennis year with our guides to every tournament on the ATP Tour and WTA Tour. Can't visit the tournaments you love? Read our guide on how to watch all the ATP Tour matches on TV. For more news, explore Tennishead magazine here or subscribe to our free email newsletter here.