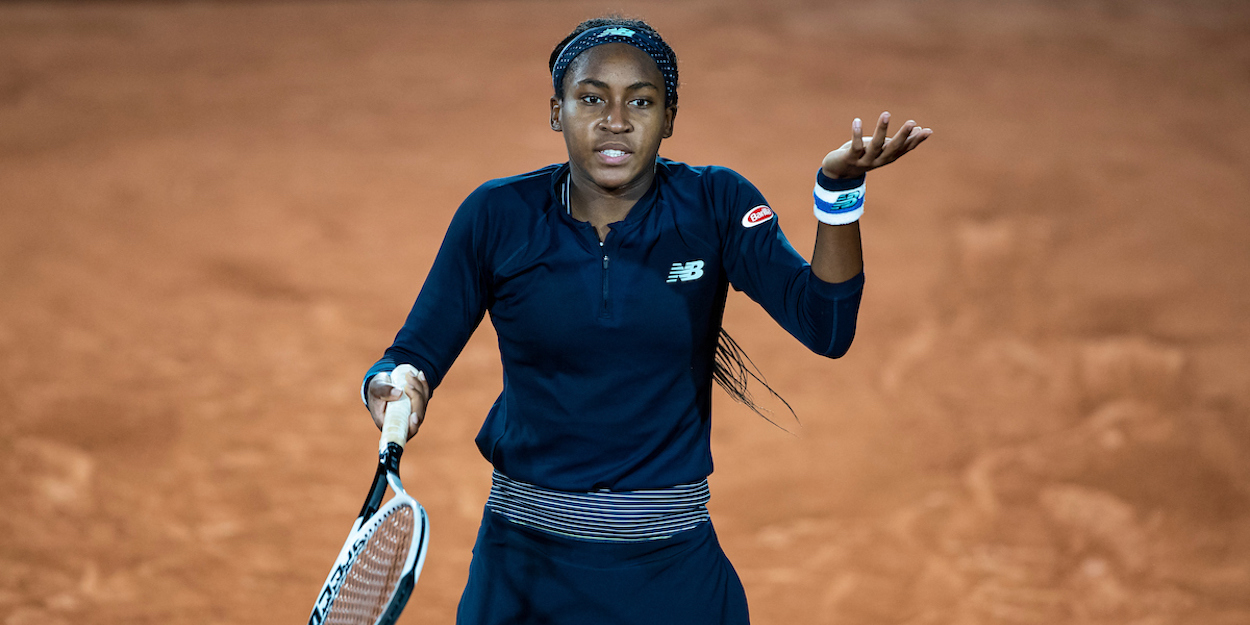 "I don't even know what normal is like yet" Teen sensation Cori Gauff highlights COVID impact
It has been only in the last two years that Cori Gauff has experienced playing in front of large crowds, but the 16-year-old American still missed them when tournaments resumed this year following the coronavirus shutdown.
"You definitely need to cheer yourself on more and pump yourself up a lot more than normal," Gauff said. "Sometimes a crowd can do some intimidation for you, but now you have to do it for yourself."
Gauff's results following the resumption of competition seemed to show that the absence of crowds had an adverse effect on her game. In her last tournament before the break she beat Venus Williams and Naomi Osaka at the Australian Open before losing in the fourth round to Sofia Kenin, the eventual champion, but by the high standards she had set her performances in the last three months of the season were not quite as impressive.
In the six tournaments Cori Gauff played from August until the end of the season, her best run was at her first in Lexington, Kentucky, where she reached the semi-finals before losing to her fellow American, Jennifer Brady. Gauff lost to Anastasija Sevastova in the first round of the US Open and to Martina Trevisan in the second round at Roland Garros.
However, Gauff said that she had not had any problems coping with the hastily rearranged calendar or the bio-secure "bubble" arrangements which had been in place at tournaments.
"For me I don't really have much experience to base it on, so everything is new," she said. "I can't really compare other years to now. Last year I didn't play a full year. I have yet to play a full year on tour. I don't even know what normal is like on tour yet."