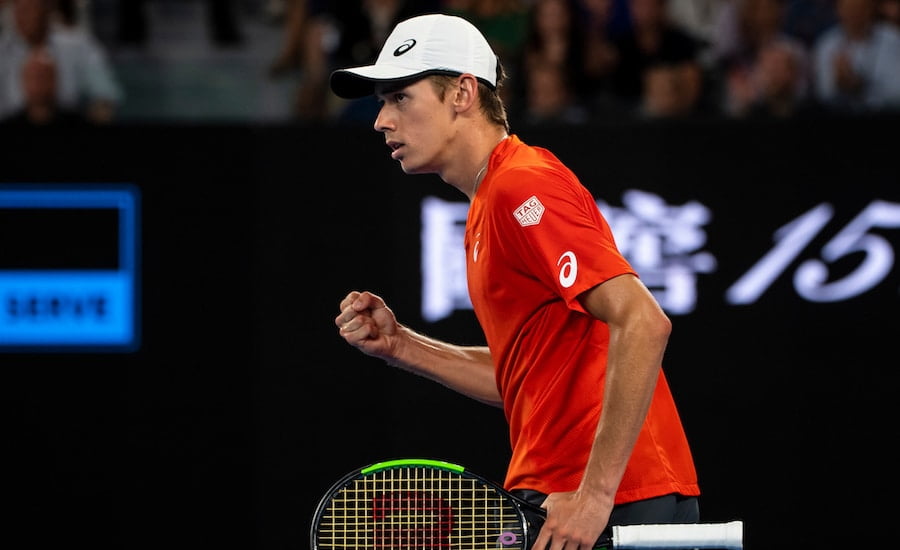 "I don't actually like it" Alex de Minaur on changes to tennis rules at 'Next Gen' Finals
Alex de Minaur is one of a crop of future stars of world tennis battling it out for the 2019 Next Gen title but he doesn't like all the rule changes that are being tried out
Alex de Minaur is one win away from securing his spot in the semi-final of the 2019 Next Gen finals but having to play under a different set of rules certainly isn't completely to his liking this week.
He was speaking after his victory over Alejandro Davidovich when he was asked if the new rules they play under at the Next Gen finals were to his liking and if he's like to see coaching being allowed on the main ATP Tour? He said, "So it's a tough question, that one, because I know that there is a fine line between tennis as being sort of an athlete's sport or a spectator's sport.
"I know that coaching is great for the spectators, as it gives insights on what the player is thinking and how to solve solutions.
"But me, as an athlete and a player, I don't actually like it. You know, that's just me, my opinion. I'm sure there is a lot of people who like it and a lot of people who don't, but this is my opinion of coaching.
"I think obviously they are doing some great things with trying new rules and innovations here in Milan, and it will be a matter of time to see if any of these stick or we come up with new ideas."
Alex de Minaur is currently ranked No. 18 in the world and will lead his Australian team at the new look Davis Cup finals taking place in Madrid later this month.
Look ahead to the rest of the tennis year with our guides to every tournament on the ATP Tour and WTA Tour. Can't visit the tournaments you love? Read our guide on how to watch all the ATP Tour matches on TV. For more news, explore Tennishead magazine here or subscribe to our free email newsletter here.