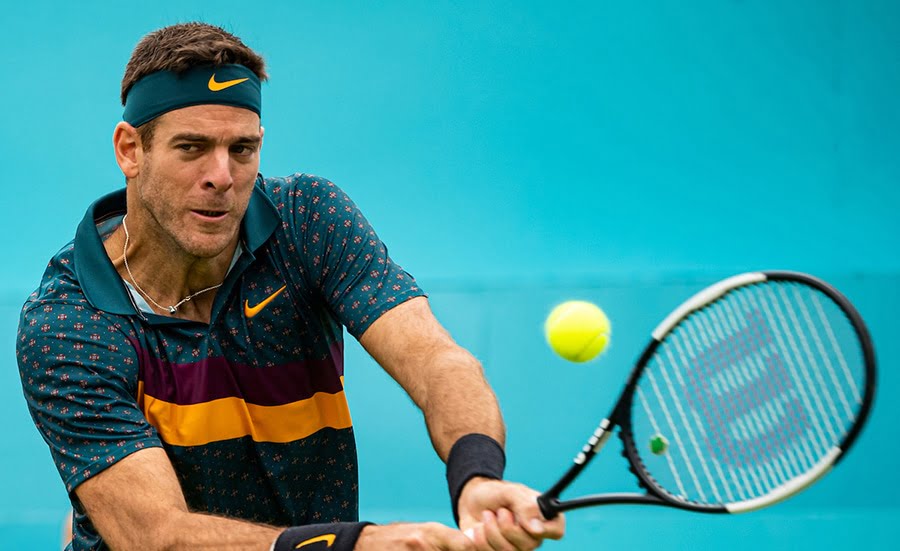 'I do not expect to be a top player again,' admits Juan Martin del Potro
Juan Martin del Potro has admitted that he believes his days as a top player are over as he battles his way back from his latest injury nightmare.
The Argentinian has fractured his knee-cap twice in the last year, and he expressed concerns over whether or not he would be able to return at all.
He has returned to practice in his homeland this week, but he does wonder whether another comeback is in him.
"I do not expect to be on the top ten again after all the problems, it's not easy to repeat a similar year but you never know," Del Potro, who has suffered from serious wrist injuries his whole career, said in an interview in Argentina..
"If I am still in a good shape and I am feeling healthy, I can feel strong again.
"I am older but I can play a good tennis and that's my motivation."
A lot has changed during Del Potro's absence, not least with regard the situation on the player's council, where Roger Federer and Rafael Nadal have retured in an apparent political alliance against Novak Djokovic.
However, he says he has not relaly had time to follow it, insisting: "I don't know too much about that.
Martes ???? pic.twitter.com/ka3386ZOCu

— Juan M. del Potro (@delpotrojuan) October 15, 2019
"What I say before, I have been dealing with all my problem in the last month but more, as I say, we need people that wants to work for us and they have to be clear and they have to be smart and take better decisions for the tennis, the tennis life, the tennis tour.
"I don't know who is going to be working in the future for us, but they have to be ready and prepared for that places."
Del Potro is scheduled to play an exhibition match against Roger Federer in Argentina in November before attempting to return to the ATP Tour next season.
Look ahead to the rest of 2019 with our guides to every tournament on the ATP Tour and the WTA Tour. If you can't visit the tournaments you love then do the next best thing and read our guide on how to watch all the ATP Tour matches on television in 2019. To read more amazing articles like this you can explore Tennishead magazine here or you can subscribe for free to our email newsletter here