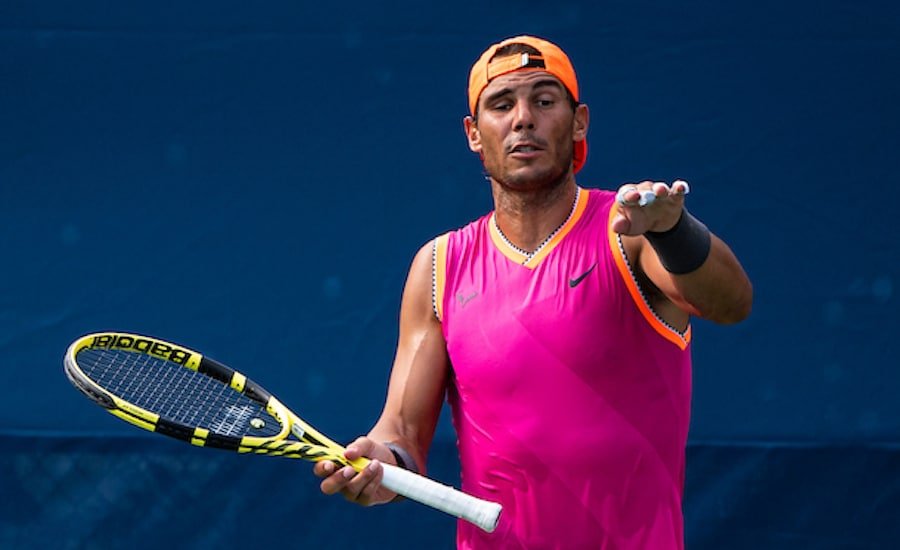 "I didn't know why, I was scared" Rafa Nadal reveals strange injury
Rafa Nadal has divulged that his foot started expanding and he nearly had to stop playing before a Doctor gave him the all clear
Rafa Nadal once nearly pulled out of a tournament because of a vein popping in his foot as he prepared for a match at the Hamburg Open. A Doctor then analysed the injury and gave him the all clear to carry on. Nadal says this was the strangest thing that has ever happened to him in tennis.
Nadal was speaking at the Paris Masters ATP Masters 1,000 tournament as part of their 'Players Box' segment which features the tennis players answering questions in a room, with some questions being posed by their fans.
Nadal was asked what was the strangest thing that ever happened to him on a tennis court.?
He replied, "A long time ago in Hamburg I was in the locker room changing, I put my foot on the floor and I felt something. The ankle started to get bigger and bigger and I didn't know why. I was scared. It ended up being just a vein that popped. At first I thought that I wouldn't be able to play. Then I went to the Doctor and it was no problem."
Rafa Nadal is attempting to win his first indoor tournament since 2005 when he triumphed in Madrid. He is also looking to maintain his position as the season's No.1 player but faces stiff competition from rival Novak Djokovic.
Look ahead to the rest of the tennis year with our guides to every tournament on the ATP Tour and WTA Tour. Can't visit the tournaments you love? Read our guide on how to watch all the ATP Tour matches on TV. For more news, explore Tennishead magazine here or subscribe to our free email newsletter here.