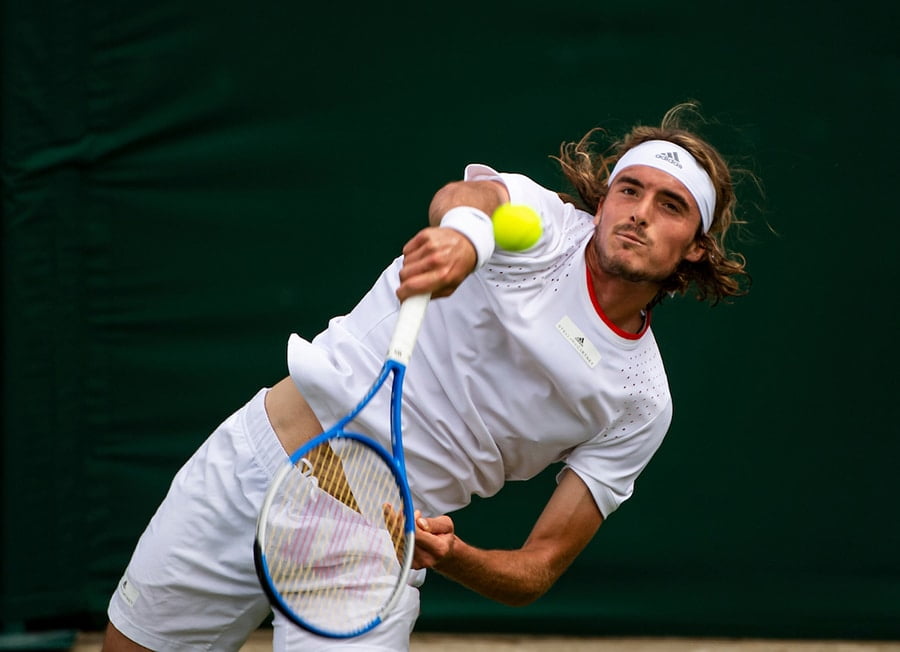 "I didn't deliver," admits an angry Stefanos Tsitsipas following Wimbledon exit
Stefanos Tsitsipas has cast a critical eye over himself after his disappointing first-round defeat at Wimbledon, admitting: 'I didn't deliver'.
Tsitsipas already has a Grand Slam semi-final to his name at the age of just 20, but he was poor in his loss to world number 89 Thomas Fabbiano on Monday.
However, the Greek was not in the mood to make excuses, saying: "I am disappointed. People expected things from me. I didn't deliver.
"When you get so much support, so much energy, so much positivity from everyone, just ruin everything by yourself, it's devastating.
"I should be the one creating. I should be the one just playing my game. I can't seem to find a way to do that."
Tsitsipas has emerged as one of the leaders of the NextGen, as they bid to finally become the generation who dethrone established top dogs Roger Federer, Rafael Nadal, and Novak Djokovic.
When asked if age and inexperience can account for his shock defeat, though, Tsitsipas was having none of it.
"I don't think that's an excuse," he said. "We've seen players my age, many years ago.
"I would like to name Rafa, Roger, seemed very mature and professional what they were doing.
"They had consistency from a young age. They always did well tournament by tournament without major drops or inconsistency.
"Something that we as the NextGen players lack, including myself as well, is this inconsistency week by week.
What a battle it was between Thomas Fabbiano and seventh seed Stefanos Tsitsipas today.

A 'devastated' Tsitsipas was brutally honest after being eliminated…

Today at #Wimbledon@BBCTwo
? https://t.co/TH2TJ4hEjo pic.twitter.com/BOFMeLefz6

— BBC Tennis (@bbctennis) 1 July 2019
"It's a week-by-week problem basically, that we cannot adjust to that.
"My goal this year was to stay as consistent as possible. I had a great year last year. There were a lot of ups and downs during the year.
"I really wanted to focus and be aware of every single match that I'm going to play this year. It hasn't been going up to the plan."
It was a doubly bad day at Wimbledon for the NextGen, as Alexander Zverev was also eliminated in the first round, although Felix Auger-Aliassime came through his opener unscathed.
Enjoy Wimbledon even more with our exclusive, 164 page, 'Guide to Wimbledon 2019'
To find out how to get tickets for Wimbledon this year read our 9 point guide here
For all the latest Wimbledon news before, during and after the tournament make sure you bookmark our 'Wimbledon News' section here
If you can't visit the tournament then do the next best thing and read our guide on how to watch Wimbledon on television
To read more amazing articles like this you can explore Tennishead magazine here or you can subscribe for free to our email newsletter