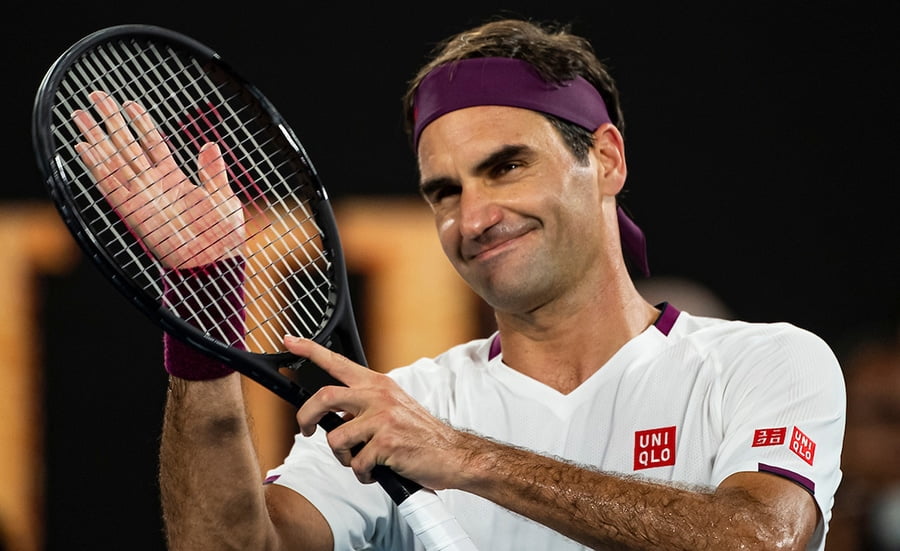 'I believe I can beat Novak Djokovic,' says Roger Federer ahead of crunch Australian Open clash
Roger Federer says he believes he can beat Novak Djokovic in the Australian Open semi Final on Friday.
Federer has had a remarkable tournament, prodicing great escapes against both John Millman and Tennys Sandgren to win through when he looked to be on the verge of elimination.
He has cliamed he was 'lucky' in both, and that simply fuels his belief he can prevail, despite Djokovics obvious quality.
"If I can get through a match like this, and a match like the Millman one, you do believe," Federer said when asked if he believes he can beat Djokovic and win the tournament.
"I only believe it's over when it's over. So I do always believe until it's actually over and never before that."
Federer and Djokovic have dominated the Australian Open for over a decade and half, winning 13 of the last 16 titles between them.
Only Marat Safin (2005), Rafael Nadal (2009), and Stan Wawrinka (2014) have been able to take the title away from them during that time.
It's a remarkable run, and Federer has an explaination for it.
"Conditions suit us here," he said. "It probably has something to do with court speed, we're both comfortable here.
"Novak goes on all these runs like I did for ten years. It helps when you start the year off with a bang and we have both been able to do that quite a few times."
Keep up to date with all the action at our tennis news section. Win amazing tennis prizes by entering our competitions. Learn more about your favourite players including Roger Federer, Rafa Nadal and Novak Djokovic. Check out the latest kit in our tennis gear reviews. Receive regular updates with our legendary newsletter or read in depth features with stunning photography in tennishead magazine. Can't visit the tournaments you love? Check out our guide on how to watch tennis on TV. Don't miss a thing with our Live Scores service. Follow tennishead on social media at Facebook, Twitter, Instagram & YouTube