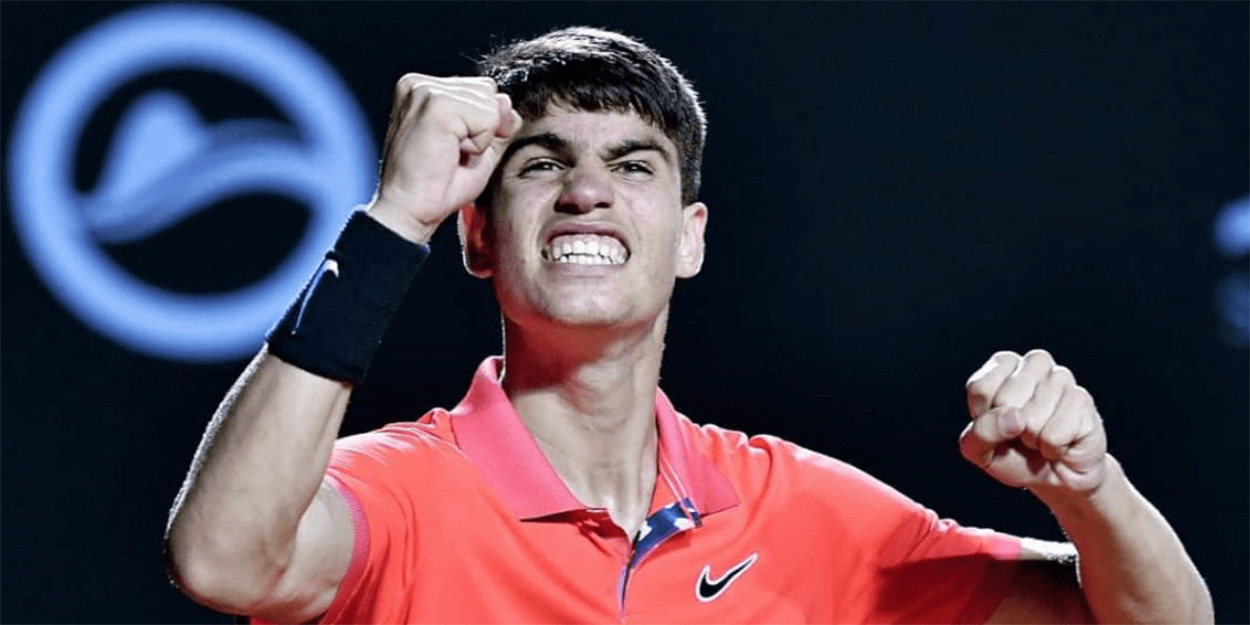 'I am capable of great things,' claims Spanish prodigy Carlos Alacaraz as he targets major breakthrough
Young Spanish ace Carlos Alcaraz says he hopes to have a major breakthrough in 2021 as he targets Roland Garros.
Alcaraz, along with Italian duo Lorenzo Musetti and Jannik Sinner, are believed by many to be the next special generation in tennis.
Musetti and Sinner have already made their presence felt on the ATP Tour in 2020, but Alcaraz, the youngest of the three, has been focusing on Challenger events.
However, he wants to make his mark next year, starting at Roland Garros where compatriot Rafael Nadal is the undisputed king.
"I would like to enter the main draw at Roland Garros, for which I would have to be a top 100, and finish the year in the top 50," Carlos Alcaraz told EFE.
"I see myself capable of doing great things. 2020 has been a great year [for me]. I would rate it an 8 [out of ten]"
"Right now I would say that the serve is what I have to polish the most and I must work thoroughly.
"Although for a long time I have suffered discomfort in the abdomen and when I overload that area. It bothers me. However, I have to change that."