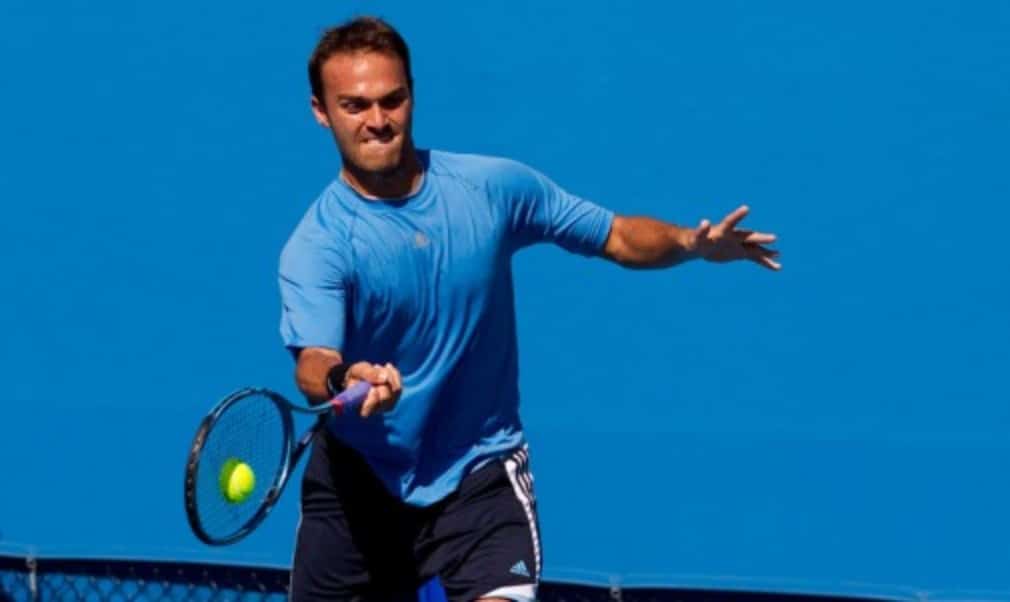 Hutchins makes comeback in Brisbane
Originally published on 01/01/14
The Brit played his first match since October 2012 as returned to action at the Queensland Tennis Centre with Colin Fleming but the pair were defeated 0-6 6-4 10-4 by Jeremy Chardy and Grigor Dimitrov.
Hutchins missed the whole of last season after he was diagnosed with Hodgkin's Lymphoma and has been back on the training courts following his announcement that he was in remission in July.
"I thought it felt good," Hutchins told the ATP's official website. "Very enjoyable to get back with Colin again. I've missed it the last sort of 15 months.
"To be on court, putting the results aside, it was something that I've thought about a lot the last 12 months. I've obviously been very excited to play again since Colin said that we would be back together. I loved every second of it."