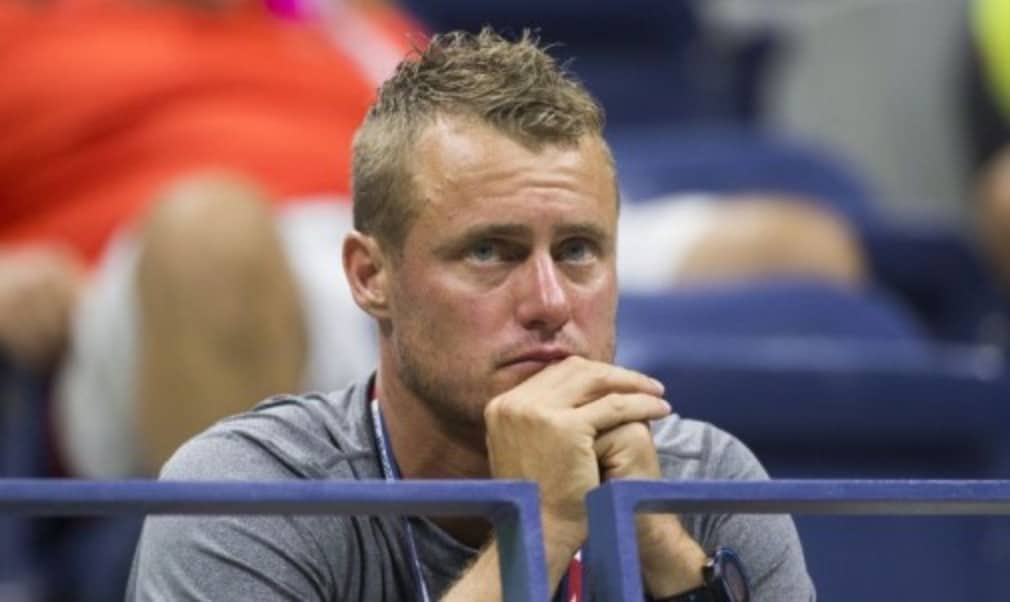 Hewitt leads by example
Originally published on 02/09/15
The 2001 champion was leading Kazakhstan's Aleksandr Nedovyesov 6-0 7-6 1-0 when his opponent retired.
The former world No.1, who had been given a wildcard for the final Grand Slam of the year, said that his decision to come to the US Open was motivated by a desire to gain more match practice in advance of the Davis Cup tie in September against Great Britain.
"I felt like to give myself the best opportunity for the Davis Cup tie, it was the right decision," he said.
Hewitt, who is playing in his final season on tour, has announced that the 2016 Australian Open will be his final tournament and that after that he will become Australia's Davis Cup captain.
Talking about his future after his victory on Tuesday, he said that it lies in assisting the Australians in some way. "I'll try and help the Aussies. I'm not going to lie. That's what I am passionate about. I still feel I can, more so at the moment, help with guys on the court, dealing with certain things off the court. I think that's my biggest strength at the moment."
The 34-year-old was courtside to watch fellow Australian Nick Kyrgios play Andy Murray. "As a bloke, he's pretty reserved for how you see him on the court," he said. "You know he trusts me at least, which is a big step forward. Obviously I've been able to earn that trust being in Davis Cup teams and showing that I do care about his career."
Whether Hewitt will play singles at the impending semi-final tie against Great Britain remains to be seen. "Davis Cup for me has been a massive passion. It's the reason that I still played this year, is because I feel like we had a good opportunity to do well, and I could still add something to the Davis Cup team as a player this year."
In the quarter final Davis Cup tie against Kazhakstan Hewitt played his first decisive rubber to turn the tie around after the Aussies had trailed 2-0, beating Nedovyesov in Darwin. "I made no secret that my goal this year is to go as far as we can in Davis Cup," he said.
Hewitt faces Bernard Tomic in the second round of the US Open. "Bernie and I have got a good relationship," said Hewitt. "He trusts me a lot". However, he admitted that playing him will be "awkward".
"That's the only thing to summarise that," he said. "I get along great with Bernie. Helped him out a lot. Hit with him this week. Yeah, just awkward.
"I don't like playing any of the Aussies. I had to play [Thanasi] Kokkinakis last year in Brisbane. I played Grothy [Sam Groth] in Brisbane this year. For me, in the position, that I'm in now trying to help these guys especially with Davis Cup and the rest of it, yeah it's tough"
With his 78th Davis Cup tie looming the 34-year-old may want to save some energy for that, but then maybe not – this is Lleyton Hewitt, whose blood runs green and gold. "I've just tried to lead by example with that and the rest of my career," he said.
Kokkinakis retired with cramping in his first round match against Richard Gasquet. He said that Hewitt doesn't so much give him advice as lead by example.
"It's probably nothing he's said but just everything he does," Kokkinakis said. "Just at his age, his intensity, what he's bringing now, he's done it for so long, to see that fire he still has every day."