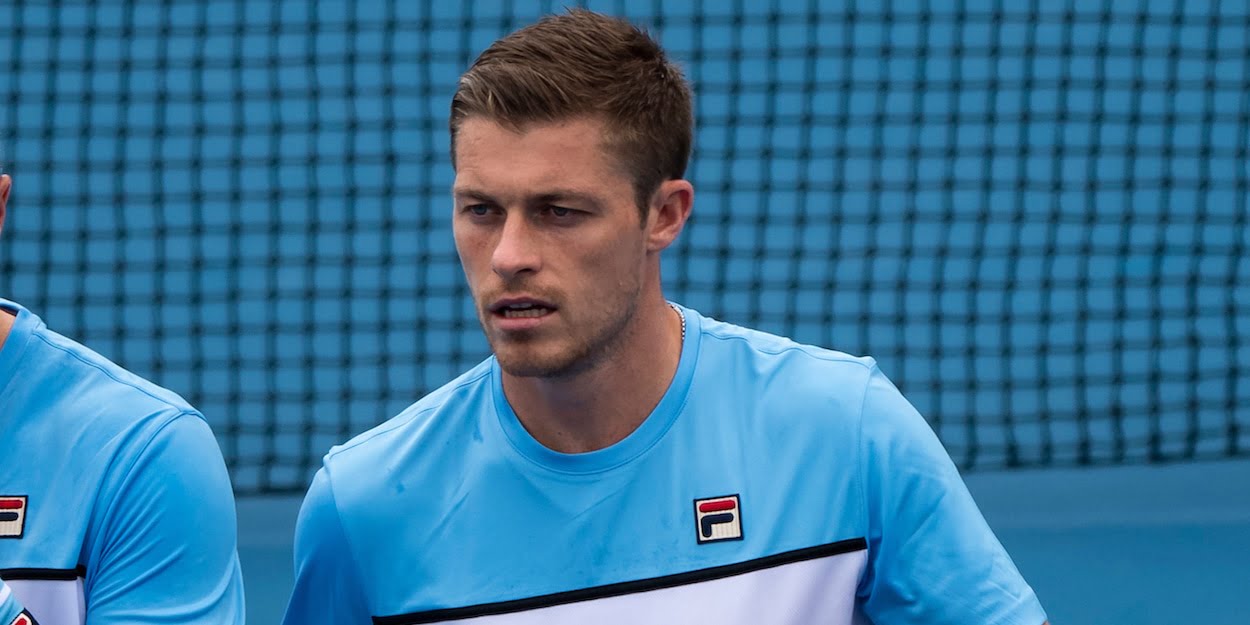 "Here we go, it's not looking good" Neal Skupski, partner of Jamie Murray, reveals doubles challenges
Neal Skupski believes that the modern format for doubles has put a greater emphasis than ever on the need to start matches well.
Skupski joined forces with Jamie Murray last summer and although the Britons have had some mixed results they believe they are learning how to get the best out of their partnership.
When a game goes to deuce in doubles matches on the ATP tour it is won by the winner of the next point. There are also no third sets, with a first-to-10-points tie-break deciding the outcome if the first two sets are shared. The format has inevitably led to shorter matches – and means that good starts are crucial.
**Sorry to interrupt but did you know you can order a FREE COPY of tennishead magazine (worth $15) to be sent direct to your home? Hurry up and click here to order the world's best tennis magazine for free as stocks will run out soon!**
"With the format that we play, with no ad and a 10-point tie-break, the margins are very small," Skupski said. "You can't really start slowly. You have to be on it the whole way through the match. If you start slowly and lose the first set then you have to rely on winning the second set and then the 10-point tie-break, which can be a bit of a shoot-out and a lottery.
"You can get a few net cords here and there or a shank that goes over your head. When that happens you start to think: 'Here we go, it's not looking good.' At the start of the year I lost match points in Doha, Jamie lost with match points at the ATP Cup, then we went to Adelaide and had match points and lost, then we went to the Australian Open and had match points and lost."
Skupski and Murray took time to find their feet after joining forces in the spring of 2019 but then reached the semi-finals of the US Open and played well at the Davis Cup Finals at the end of the year. They have beaten a number of top teams, though they were on a run of three successive defeats before the tour was halted because of the coronavirus pandemic.
"I think we're always learning but I think we've got the gist of each other now," Skupski said. "We understand our game styles, what we want to do and our game plan going into matches."