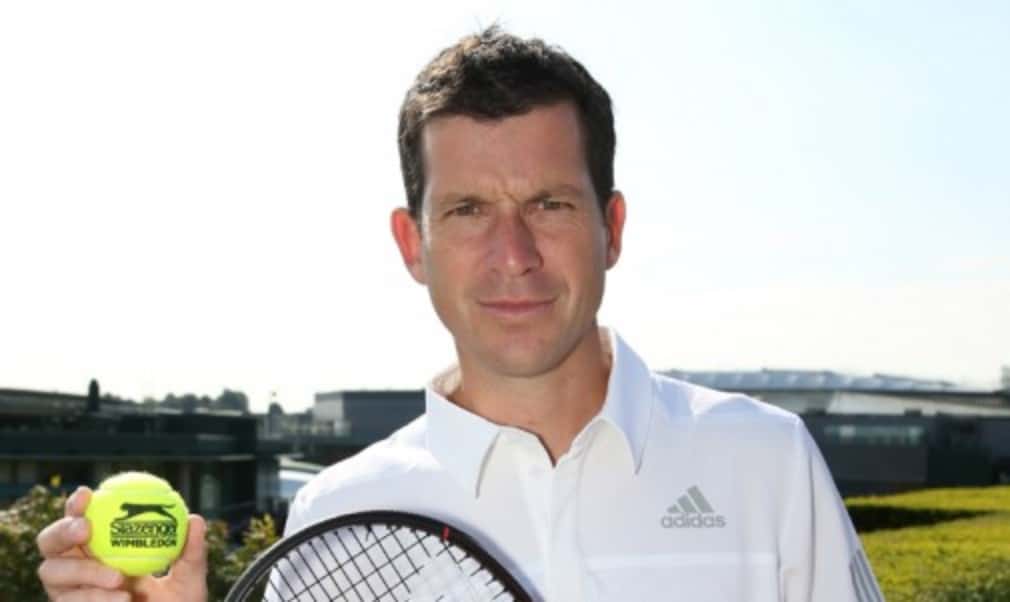 Henman: Scheduling a tricky issue
Originally published on 01/07/14
World No.3 Wawrinka was critical of the scheduling after his third-round match with Denis Istomin was cancelled on Saturday due to rain. A handful of other matches in the bottom half of the draw were also postponed, resulting in some players having to play three days in a row.
Wawrinka in particular was unhappy with the way the scheduling was handled by the All England Club, but four-time Wimbledon semi-finalist Henman says players just have to accept it.
"It's just really difficult and I think that it's fair to say the timing of the rain delays and schedules benefit some people and they don't benefit others," he said. "Wawrinka probably got the short straw. As history and tradition dictates we don't play on Sunday so it's not ideal for him, but at the end of the day if we could control the weather we wouldn't have those problems but we can't so it will always make scheduling a bit tricky.
"He was third on Court 1 so it's a bit like closing the roof when they look at the weather radar and say, 'we're expecting rain in 15 minutes'. Do you close the roof or if it's half an hour? It's not an exact science, but I think with the way he is playing, he obviously had a really good win winning in straight sets [Wawrinka beat Denis Istomin in an hour and 27 minutes], he's playing well enough to keep going."
Henman was involved in one of the most famous rain-affected matches at Wimbledon in 2001 when his hopes of reaching the final were wrecked by the weather. He looked to be firmly on top against Goran Ivanisevic until rain forced the match to be postponed overnight. Upon resumption the Croatian levelled the match at two sets all and then clinched victory on Sunday following another overnight postponement.
Had the roof been on Centre Court in 2001 then Henman may well have made the final, but he is pleased the development has finally been made and says the Court No.1 roof, which is set to be completed in 2019, will be an "unbelievable addition".
"If you are on the schedule to play on Centre Court and it's raining then obviously it is an advantage but I think it's amazing to me that this tournament has been going for 125 year and for 115 years we did alright without a roof. And then all of a sudden within the space of 15 we are going to have two," said Henman, speaking on behalf of Wimbledon official ball supplier Slazenger. "That just goes to show it's a great reflection on the tournament of how there is enormous history and tradition but they are still not scared of making changes.
"For me, once the roof is on Court 1 you can accommodate 27,000 fans, you are going to get even more matches played, your television audience is catered for so it will be an unbelievable addition to the tournament."
Tim Henman is a lifetime Slazenger ambassador and endorses the brand's range of tennis kit and equipment. Slazenger has been proud supplier to The Championships, Wimbledon for 112 years. The Official Slazenger Wimbledon ball is available for £4.99 from SportsDirect.com/tennis