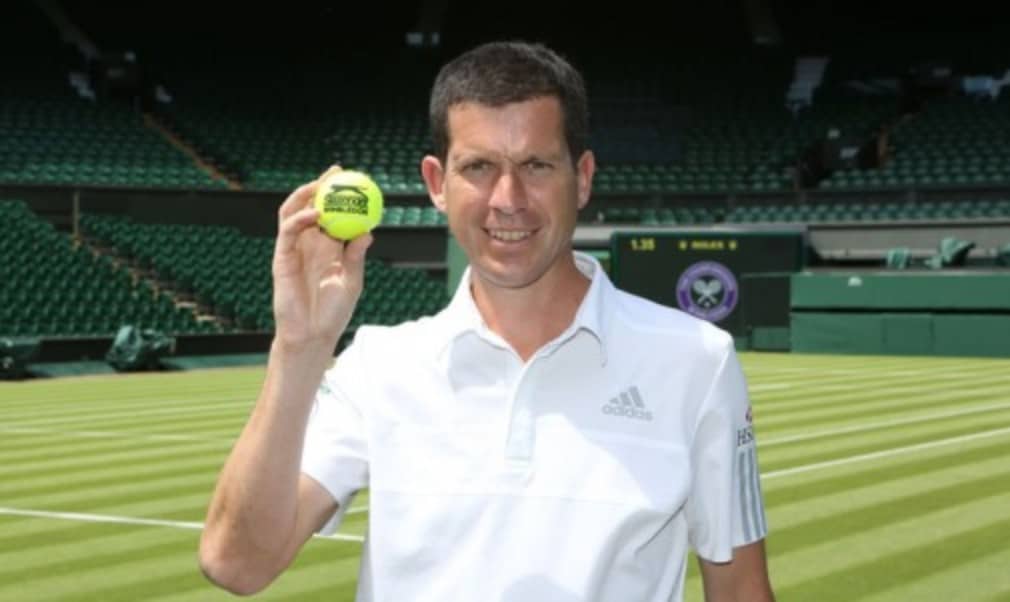 Henman impressed by Murray's consistency
Originally published on 28/06/15
Murray is back to his best after a difficult 2014 season following back surgery in September 2013. The two-time Grand Slam champion arrives at Wimbledon unbeaten after victory at the Aegon Championships at The Queen's Club, and has not lost to a player other than Novak Djokovic since February. He also won two titles on the clay in Munich and Madrid, and has never played so consistently, believes Henman.
"I think the reflection of the first six months of the year have definitely been as good a tennis as I've seen him play," said Slazenger ambassador Tim Henman. "It has been the consistency that has been equally impressive.
"I felt that at the end of last year at the World Tour Finals he struggled with an identity to his game and the way that he was trying to play. But I think his training block in Miami in the off-season was so important.
"I think that is where Mauresmo deserves quite a lot of credit because there were a lot of people that wanted to write her off at that stage and now look at the way he is playing, he is in great shape. The back injury is definitely behind him and winning Queen's is a great foundation going into The Championships."
Henman believes the latest addition to Murray's team, former world No.4 Jonas Bjorkman, will help the Scot make the most of his talents. Henman was a contemporary of Bjorkman's – the pair met 10 times in singles, with five wins apiece.
"I know Jonas Bjorkman very well, I played maybe 10 years on the tour with him, I played him many times in singles and always got on very well with him," said Henman.
"If you look at Jonas as a player he absolutely maximised the talents that he had because his game was a little bit limited. But he was a great competitor and really understood the strategy of the game. He is very positive disposition and to be pushing Andy but still having a good time is a really good mix."
Slazenger has been the official tennis ball supplier to The Championships, Wimbledon for 113 years; the longest sporting partnership in history. You can purchase the Official Wimbledon Tennis Ball from www.slazenger.com