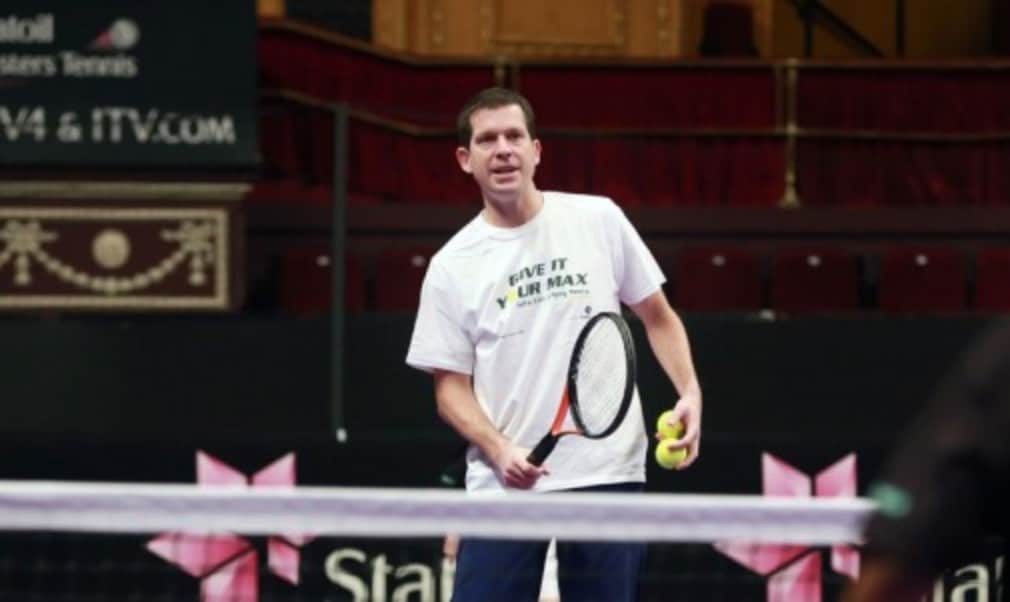 Henman: Federer the best I've played
Originally published on 16/12/14
The two first met at Basel in 1999, with Henman winning six of their first seven clashes before Federer won the last six. After their last meeting in 2006 Henman retired a year later, while Federer won eight more Grand Slams and is still in the world's top two.
"Federer is the best player I ever played against," said Henman. "I think because he has such a complete game every aspect was a strength. Compared with other players, if you were serving well enough against Pete Sampras, for instance, you could hold your serve because his return of serve wasn't the best.
"Whereas against Federer; whether he's serving, returning, playing from the baseline or coming to the net he's got so many strengths. I played him a lot in my career and he was the best I ever played against."
Federer won 12 of his 17 Slams while Henman was still playing, and has seen his main rivals change from the likes of Sampras, Lleyton Hewitt and Andy Roddick to Rafael Nadal and Novak Djokovic. With courts slowing down and baseliners dominating, Henman credits Federer for adapting his game over the last decade.
"When you reflect on the early part of his career the courts were a little bit faster and certainly on grass he was serving and volleying a lot more," said Henman, who was speaking at a Give it Your Max coaching masterclass as part of Statoil's 'Heroes of Tomorrow' programme, which supports young people in sport, education and culture. "However, on the baseline he used to play a little more consistently and not quite as aggressive. I think now the courts have got slower he serves and volleys less but has got a lot more aggressive from the baseline."
Despite the baseline prominence, Federer was more attacking this year and Henman argues Edberg has made his net game better now than it was when he was still on tour.
"I think Edberg's had a positive effect, he's looking to finish the points earlier at the net and it looks like his net game has improved. Before he never volleyed particularly well and now he's understanding the net a little bit more and volleying a little bit better and that's a good sign for him."
Henman, who played in the Champions Tennis at the Royal Albert Hall, added that he enjoys the social side of tennis in the senior events. "I think that's the only thing I miss from the tour really, the friendships that you build up over your whole career," he said.
"Whenever people come back into town it's always great to see them and catch up on the news. There's still a competitive element to the tennis, but whereas when you're on the tour it's so ultra-competitive, this is a lot more relaxed and it's great fun."
How has Stefan Edberg influenced Roger Federer during his remarkable comeback this year? Read Paul Newman's ananlysis in our January 2015 issue on sale now! Subscribe to the magazine today or download tennishead on iTunes.