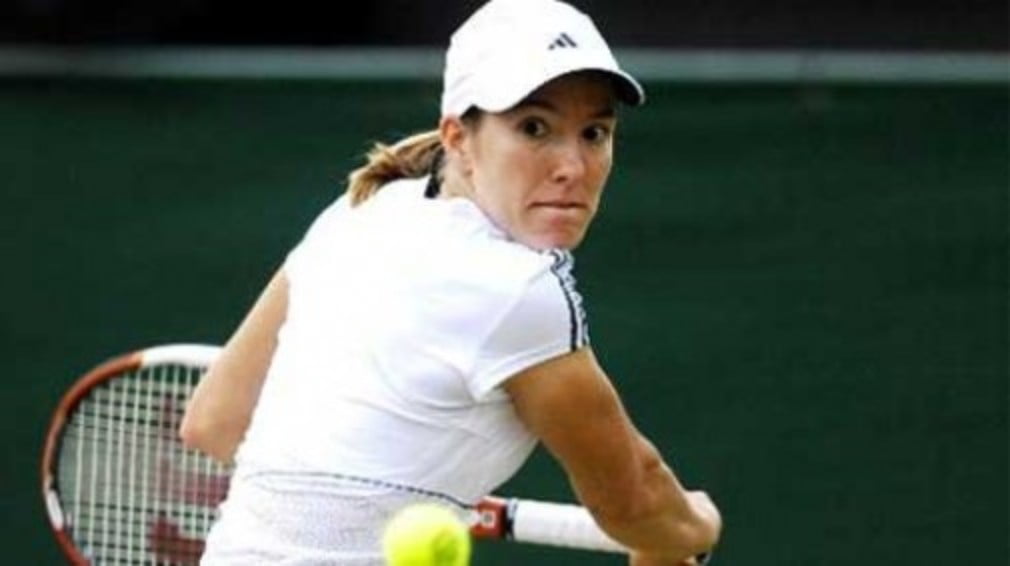 Henin quits tennis with immediate effect
Originally published on 26/02/10 11:00
Justine Henin has rocked the world of tennis by announcing that she is retiring from the sport with immediate effect.
The world No.1 and winner of seven grand slam singles titles confirmed this morning's rumours at a news conference in her native Belgium this afternoon.
"It's the end of a wonderful adventure but it's something I have been thinking about for a long time," she said.
"This is the end of a child's dream, she added. "I have experienced everything I could have. I have lived completely for tennis.
"I am relieved and proud of what I achieved. A new future is ahead and I won't go back on this decision.
Henin had a fantastic season in 2007, winning two grand slams, bagging more than $5 million and winning 63 of her 67 matches in 10 tournaments.
But her form this year has been patchy, her latest defeat coming just a few days ago in the third round of the Berlin WTA Tier 1 event where she lost in three sets to Dinara Safina.
The 25-year-old won 41 titles, including four French Opens, two US Opens and one Australian Open. She also reached two Wimbledon singles finals.
Larry Scott , the CEO of the Sony Ericsson WTA Tour, said Henin will be remembered as one of the sport's greats and paid tribute to her will to win and fighting spirit that was second to none.
He continued: It is rare that an athlete leaves at the very top of her game in this day and age, but Justine has always played by her own rules, in the very best sense of those words.
History will remember Justine for not only her seven grand slam titles and three years finishing as the Sony Ericsson WTA Tours World No.1, but for one of the most graceful backhands the sport has ever seen and an ability to overcome any and all obstacles placed in her way on the tennis court and off.
This is a sad day for our sport and for her millions of fans around the world, but I know that I speak for so many in wishing Justine the very best in her future endeavours and hope that she will stay connected to the sport to which she gave so much.