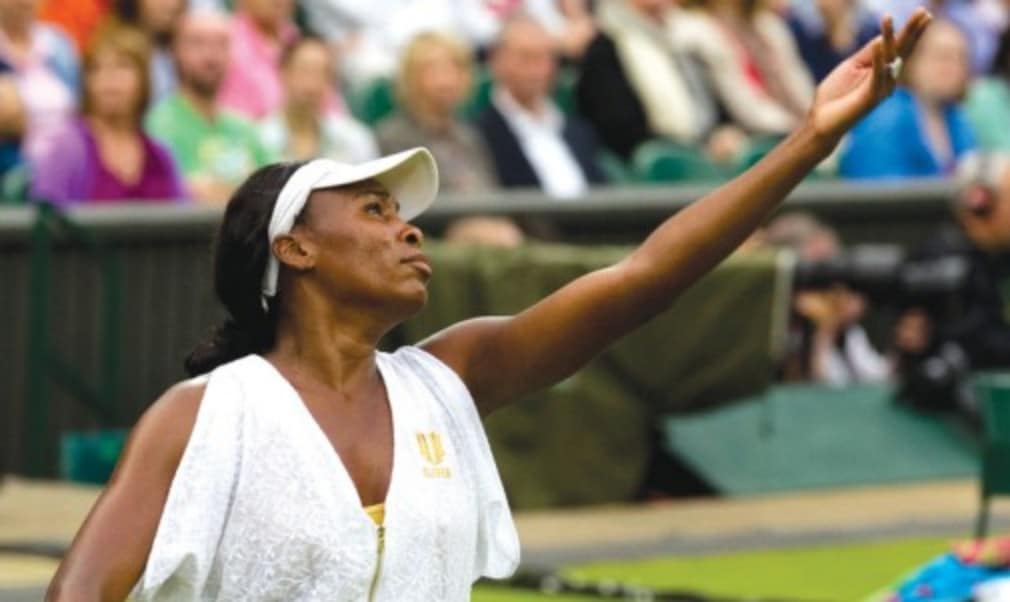 Headline-making fashion statements at Wimbledon
Originally published on 27/06/14
With former Wimbledon champion Pat Cash pulling out of the veteran's event after learning his shoes would not pass the strict All England Club dress code, much has been made of his claims that some female players had been forced to play without a sports bra if it was not white.
Cash branded the rules "ridiculous" and "archaic", while Caroline Wozniacki said it would be "creepy" if officials were checking that players' underwear complied with the all white rules.
"I think it's weird to checking our underwear, don't you think? I think it's very weird to check under my skirt if I'm wearing white underwear," said Barbora Zahlavova Strycova, who upset Li Na on Friday. "If we playing in white, we should wear white underwear. But it's kind of weird officials coming and checking. I think it's strange."
We pick out some of biggest fashion statements in the history of The Championships…
Suzanne Lenglen (1926)
Suzanne Lenglen shocked the All England Club when she appeared in a flimsy calf-length dress with bare arms and no hat. The Frenchwoman was the sport's first fashion icon. A fellow player, Elizabeth Ryan, said later: "All women players should go on their knees in thankfulness to Suzanne for delivering them from the tyranny of corsets."
Gussie Moran (1949)
Gertrude "Gussie" Moran will be forever remembered for playing at Wimbledon in a short skirt that revealed a pair of frilly lace knickers. Photographers were delighted, but the All England Club was horrified and criticised her for bringing "vulgarity and sin into tennis".
Anne White (1985)
Anne White wore a one-piece lycra body suit. Her Wimbledon version of Catwoman did not win the approval of the umpire, who asked her to return wearing something more appropriate. "It wasn't my intention. As I took my tracksuit off I spilled my strawberries and cream," White said.
Anna Kournikova (1997 – 2003)
Anna Kournikova never won a singles title on the main tour but fans flocked to her matches. Well aware of her glamour appeal, the Russian wore kit that best displayed her assets. On one occasion the Wimbledon crowd applauded when she took off her tracksuit top in the warm-up to show an outfit that revealed a bare midriff.
Bethanie Mattek-Sands (2011)
Bethanie Mattek-Sands has built a reputation as the Lady Gaga of tennis. The American surpassed herself three years ago by arriving on court wearing a white coat decorated with white tennis balls. 'I don't think I can really challenge the colour rule right now," she said. "It's always challenging to think of new things for Wimbledon."
Venus Wiliams (2011)
Venus Williams called it a "jumper", but some of the fashion critics chose to label her outfit an unflattering "onesie". A loose-fitting top half had a peek-a-boo back, while the bottom half was so short that you could see her gold-coloured shorts.