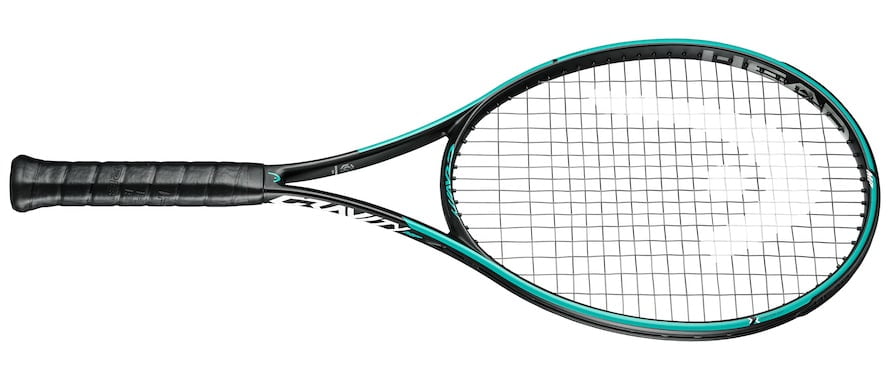 Head Gravity tennis racket review
When we heard that Head, a manufacturer renowned for their attention to detail, were launching a ground breaking new racket in conjunction with a perfectionist like German Alexander Zverev we just had to try it our for ourselves. tennishead reviews and play tests the Head Gravity
If you stripped away their bright colours most rackets would look much the same, but Head's striking new Gravity range is different. The rackets have a rounded head, which makes for a wider bed of strings at the top of the frame. Head says this increases the size of the sweet spot, especially at the top of the frame, which is where modern players are more likely to strike the ball.
The Gravity, which is the result of a huge investment by Head into technology and research, is endorsed by Germany's Alexander Zverev, who started using it after this year's Wimbledon. The racket uses Head's patented material, Graphene 360+. Head says it provides greater flex and a clean feeling on impact as well as better manoeuvrability and more power. It also features deeper string grooves, which allows for enhanced flexibility.
---
Receive an EXCLUSIVE TENNISHEAD 5% DISCOUNT in addition to the lowest online prices on all your tennis rackets, balls, clothes, strings & shoes PLUS a free string upgrade (worth £30) when shopping with tennishead's trusted partner, All Things Tennis
---
The play test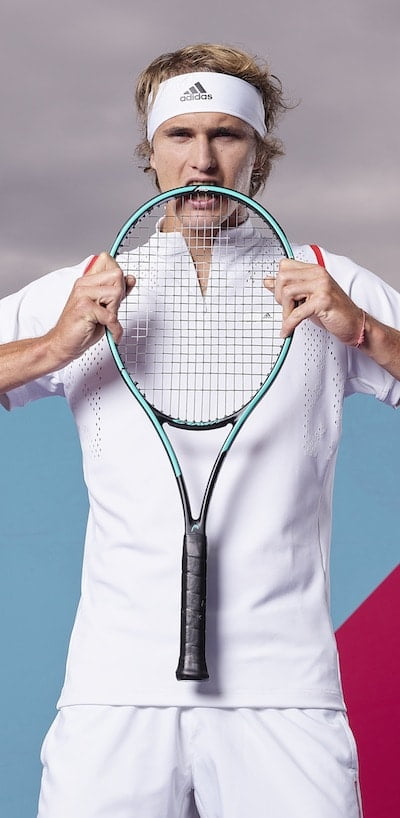 We put the Gravity in the hands of one of our testers, Owen, who had also played with both the Head Radical Pro and the Radical Tour. Owen usually plays with the Wilson Blade and is a strong 21-year-old who hits with a two-handed backhand and one-handed forehand and looks to generate a fair amount of topspin on both wings. He does not venture to the net that often and has a steady serve.
Owen tested the Head Gravity Pro, which weighs 315 grams, has an 18 x 20 string pattern and a 100 square-inch head. He said the racket felt "solid and stable" in his hands and was very much aware of the bigger sweet spot and its higher location on the frame.
"Even if you didn't time the ball very well it would still come out clean," he said. "If you catch the ball on the top edge it still comes out OK. A player who struggles to get power would find it easier with the Gravity. It lends itself to maybe intermediate players who don't time the ball as well. They would find they hit the ball more cleanly more often."
The only reservation our tester had about the racket was that it lacked some feel on serves and volleys because it felt a little heavy and stiff, while generating spin was "not difficult but not especially easy". But he added: "Overall it's a good racket. As soon as I picked it up I liked it."
Technical specifications
Even though you've been playing tennis for a while and have probably bought and used multiple different rackets, do you really know what all the different technical specifications mean and how they influence the racket you use? Make sure you have all the knowledge by reading our guide to tennis racket specifications
Gravity Pro in numbers:
RRP ⇒ £195
Head size ⇒ 100sq inches
Weight ⇒ 315g
String pattern ⇒18×20
Click here to buy the Head Gravity with a 5% DISCOUNT on the lowest internet price PLUS a free string upgrade (worth £30) from our trusted retail partner All Things Tennis