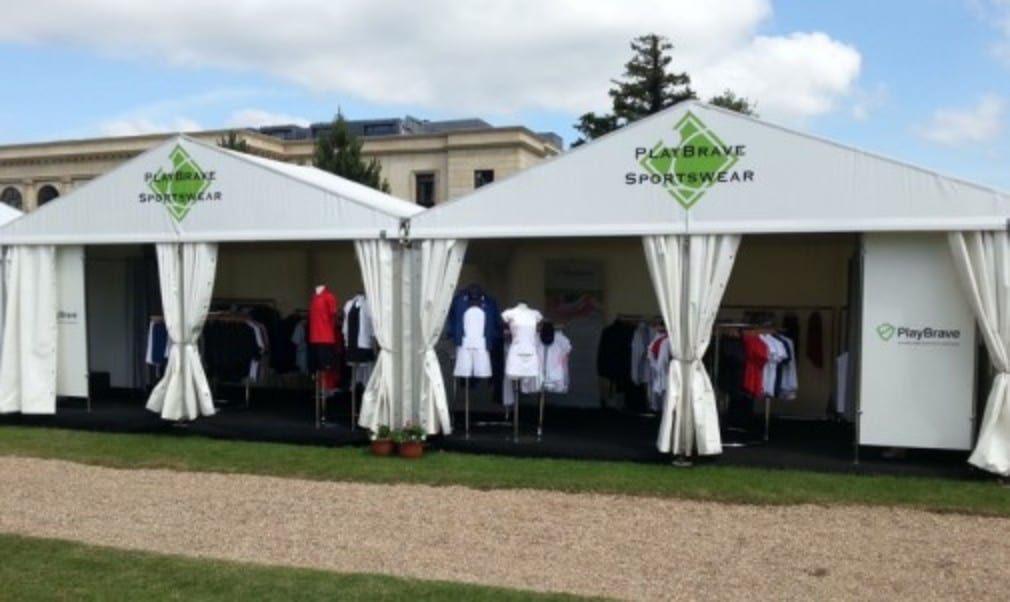 He who dares
Originally published on 16/07/15
It was after a walking holiday in 2008 in the Lake District that Simon Dowell had a "Eureka moment". Looking at his coach at Thorpe Bay Tennis Club in Essex, Dowell could see someone who vaguely resembled the Michelin man. The layers of bulky clothing the coach was wearing made Dowell think of the walking gear he had been wearing just recently.
There could hardly have been a greater contrast between the technologically advanced clothing that had kept out the cold and damp of the North of England with the cumbersome layers that his coach wore in order to keep warm. It triggered a train of thought that ended with Dowell designing and launching a range of apparel specifically for tennis players that incorporated the idea of layering but did so while using smart designs and pleasing fabrics.
"When people try our garments they look and feel wonderful and that is the key," Dowell said. "We do a lot of fit-and-wear test sessions with players to ensure that our products fit and perform well. Are the pockets deep enough in our shorts? Are the stretch panels correctly positioned on our polos and tees for maximum freedom of movement?
"The whole collection sells well, but the stand-out pieces would probably be the Terence Tee and Luther shorts for men and the Nicole tee and Monique skirt for women. The Chloe pant does extremely well too due to the amazing fit and long zips – so you can take your trousers off without taking your shoes off. Some customers have also commented on the flattering 'Pippa [Middleton] bum' effect too."
Dowell's team is small and he remains very hands on. "I have to wear several hats," he said. "We have a full-time designer and a part-time admin person and we outsource various other functions."
"Our online business has been increasing steadily each year, but it isn't easy to convey the 'touch and feel' of our garments online. 'Word of mouth' takes time to spread, but when a customer experiences PlayBrave they will often tell their friends and that is the most effective marketing strategy for us. Personal independent recommendation may take longer but creates a very stable foundation for sustainable growth."
Dowell is mindful of the challenges that owning a premium brand presents and one of the key lessons he has learned in the last five years is that it is not possible to please all of the people all of the time. "It is better to stand for something and to have the passionate support of the few rather than the passive acceptance of the many," he said. "The main challenge is to persuade people to try something new in a world which is so completely dominated by enormous and powerful global brands."
He added: "We like being a niche brand and our ambition is to be recognised globally as 'that special sportswear brand' by everyone, whether they wear us or not – and to inspire everyone to 'PlayBrave' in the big moments because that's what sport is all about, the ability to overcome your fear and perform when it matters most."
Away from a demanding business, 46-year-old Dowell manages to find time to play tennis, including league doubles for Thorpe Bay Lawn Tennis Club. "i love the game more than ever and hope to continue for another 40 years or so," he said with a smile. "Perhaps we can re-do this interview then to see how i've been getting on!"
This is an extract from "He Who Dares". To read the full article get your hands on a copy of tennishead: Wimbledon 2015 issue. Click here to subscribe.