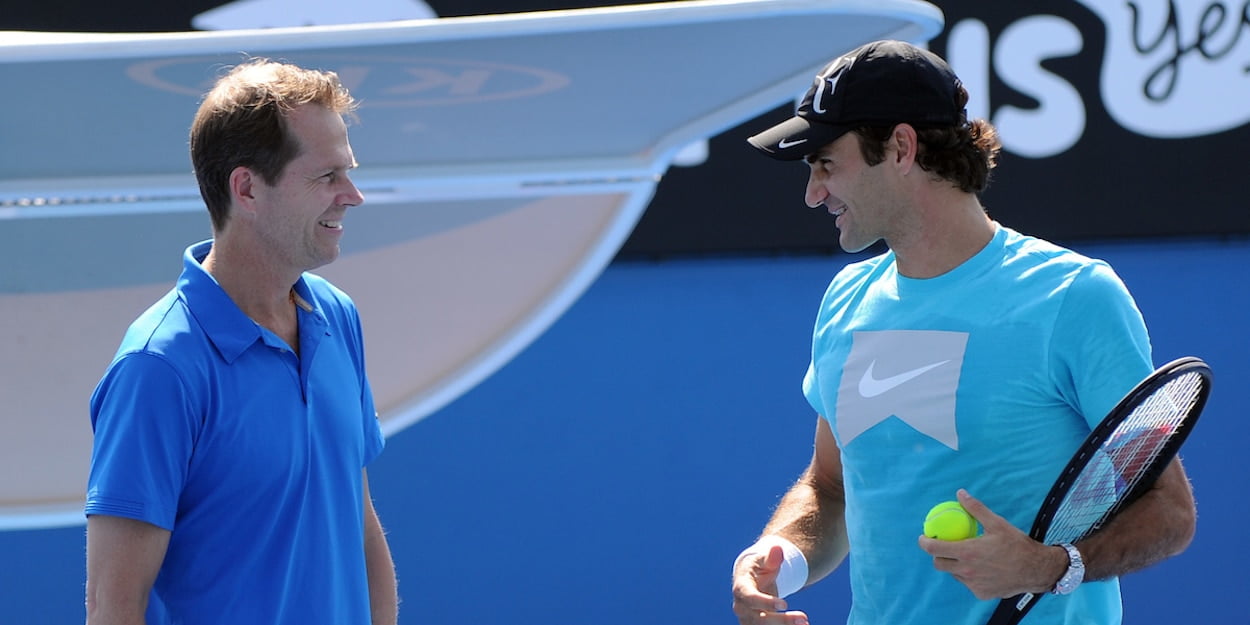 "He wanted to change his game" Grand Slam legend explains why Roger Federer employed him
Stefan Edberg has highlighted a number of areas that Roger Federer had to work on during their two year period together as coach and pupil
Roger Federer was 32 years old when he decided to take on Swedish serve volley expert Stefan Edberg as his coach and it was this aggressive style of play that Edberg says he felt Federer needed to add to his game at the time.
Edberg was speaking on Eurosport's latest Tennis Legends vodcast will be broadcast in full via the Eurosport App from 7pm Thursday 9 July when he was asked about his time coaching Federer.
He said, ""Obviously, it was an honour to be asked [to coach] for Roger. It took me some time to decide. I actually spent a week in Dubai just to get to know each before going on the Tour. It was great to be around, Roger, he's such an ambassador for tennis. We talked about tennis, about strategy.
Obviously, he wanted to change his game and that was maybe part of the reason why he took in me to get a few ideas. He knows so much about tennis. So there's only so much you can sort of teach him because he knows pretty much everything on the court. Once you get older, you need maybe to change your game. He switched racquet to more of a modern racquet that was really key. His movement got a little bit more aggressive, which I think he needed to do."