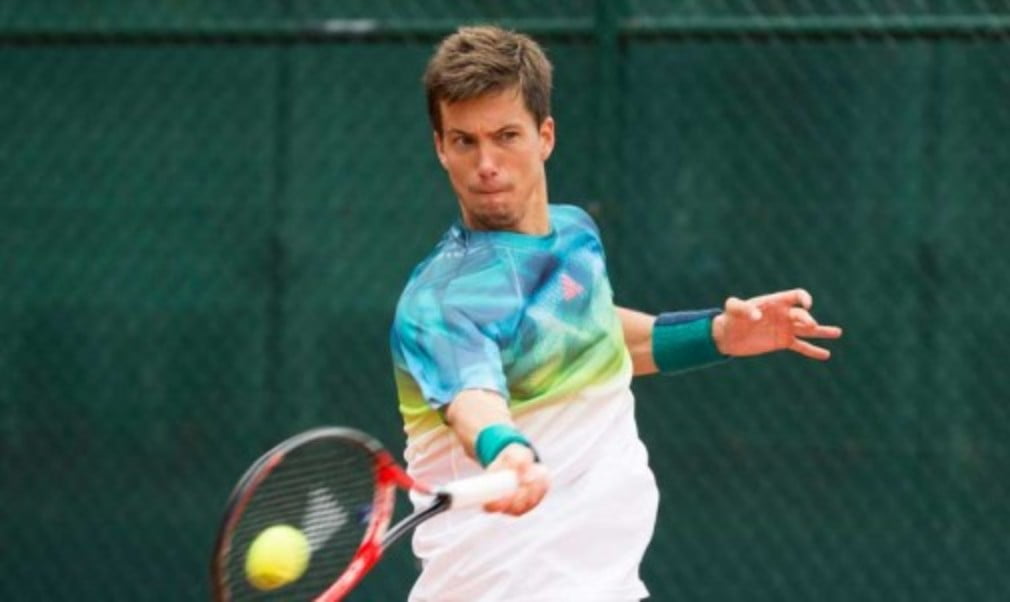 "He said she said" Roland Garros Day Three
Originally published on 24/05/16 00:00
"I think British tennis in general is going up. We're playing better and better. Just great to see so many players in the second round."
Aljaz Bedene who defeated Gerald Melzer 4-6 6-3 6-4 6-4 and made it three men in the second round of Roland Garros for the first time since 1975
"Me and Amelie have a good relationship. We certainly didn't fall out."
Andy Murray sets the record straight on relations with former coach Mauresmo
"Today I won, but it doesn't mean that I will win the next match."
Nine-time French Open champion Rafa Nadal after his 6-1 6-1 6-1 defeat of Aussie Sam Groth
"I think to your question why there is here the most players over 30, I think the things we can use for recovery are just tremendous."
If 37-year-old Radek Stepanek had beaten Murray he would have become the oldest man to win a match at Roland Garros since Jimmy Connors in 1991.
"I don't need to train much to be where I am, 30, and 20 in the world. I always have the talent. If I want to get more in my career and life, I have to be 100% in everything."
A candid Bernard Tomic (ranked No.22) who beat Bryan Baker 6-3 6-3 6-4
"It's always, you know, not as much fun when you have to meet an American early on, but the best part is an American will go through."
Venus Williams who came through the first round against Anett Kontaveit in tiebreak sets and will meet American qualifier Louisa Chirico next.
"So whether or not I'm going to have a chance to fight for a trophy that's in Almighty's hands, I can't influence that, but I can certainly give my best and give my all, as always."
Novak Djokovic on whether he will be able to do the Grand Slam or not. He defeated Yen-Hsun Lu 6-4 6-1 6- 1on Tuesday.
"So Roland Garros announced my retirement, but I didn't. So you can stand up all of you and go back to work in the office because I didn't say that. I will announce when I will want to stop."
2010 Roland Garros champion Francesca Schiavone puts the record straight after her defeat to Kristina Mladenovic 6-2 6-4