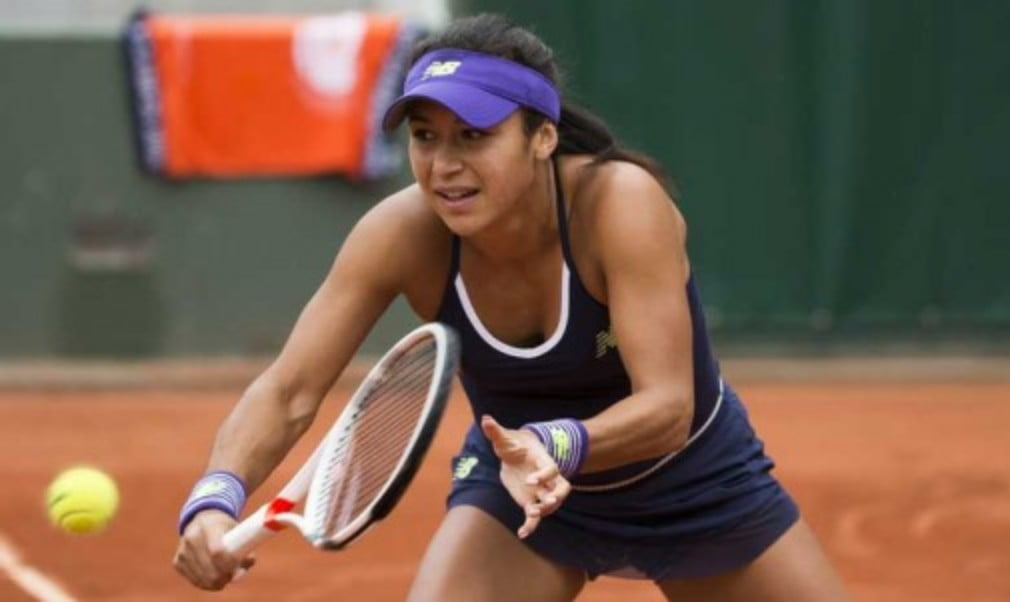 "He said she said" Roland Garros Day Four
Originally published on 25/05/16 00:00
"My mum, we argue a lot, but she is really smart when it comes to tennis. She's been with me my whole career. I never listen to her, but when it's about tennis I do."
Heather Watson, who lost 6-1 6-3 to 2009 champion Svetlana Kuznetsova, on her coaching situation and travelling with her mum Michelle
"About the draw, I'm not pretty sure, because I didn't see it and I don't want to know. I'm just taking match by match."
Petra Kvitova, a 6-4 6-1 winner against Hsieh Su-Wei, doesn't look at how the draw is progressing. For the record, she plays American Shelby Rogers in the third round.
"I don't think it's like the men where when you play [Novak] Djokovic you know you're going to lose. It's not the same thing in women's singles at all."
Garbine Muguruza reflects on the fact that top seeds Angelique Kerber and Victoria Azarenka are out of the tournament. How far can the No.4 seed go?
"I like to play against him. He's nice guy. I always did win matches against Nick, so I hope this one will be the same."

Š— Richard Gasquet on his match ups with next opponent Nick Kyrgios, Actually he wins 67% of the time (4-2 head-to-head).
"I think he's just a lot more comfortable on it. It's in his backyard here. He's played here a lot. He's obviously trained here a lot, he feels comfortable on this surface. He's comfortable with his game."
Kyrgios, who dropped just six games in his second round match against Igor Sijsling, says No.9 seed Gasquet is the favourite to win their third-round clash.
"It's the only time when being old is okay. So, yeah, I like."
Ivo Karlovic on being the oldest man since Jimmy Connors to reach the third round, where he will face Andy Murray. The 37-year-old survived a marathon five-setter against Australian Jordan Thompson 6-7(2) 6-3 7-6(3) 6-7(5) 12-10
"Today certainly wasn't easy. I lost my way on the court today for quite a while."
Andy Murray reflects on a second five-set match. He was 6-2 2-0 up before recovering from two sets to one down to beat French wildcard Mathias Bourgue.
"If I had my druthers, I'd rather play a righty pretty much any day of the week. Of course, play a guy like Novak, okay, I might rather play a lefty. Lefties are tough, for sure."
John Isner on his next opponent Teymuraz Gabashvili who defeated home favourite and No.19 seed Benoit Paire 6-3 6-2 3-6 6-2.
"It's always difficult to talk about singles after playing doubles because I do this all the time. I'm used to doing that. It's happened to me so many times to try and set aside my emotions even though I might be disappointed go and play doubles."
Pierre-Hugues Herbert, who was defeated by Alexandr Zverev but who also has a great doubles record – he and partner Nicolas Mahut have won three Masters 1000 titles this season.
"I'm happy to sign whatever I have to give out, especially the kids. It really makes them happy. They ask me for rackets, but I need them to play."
Defending champion Stan Wawrinka is hanging onto his rackets for his next match against Jeremy Chardy