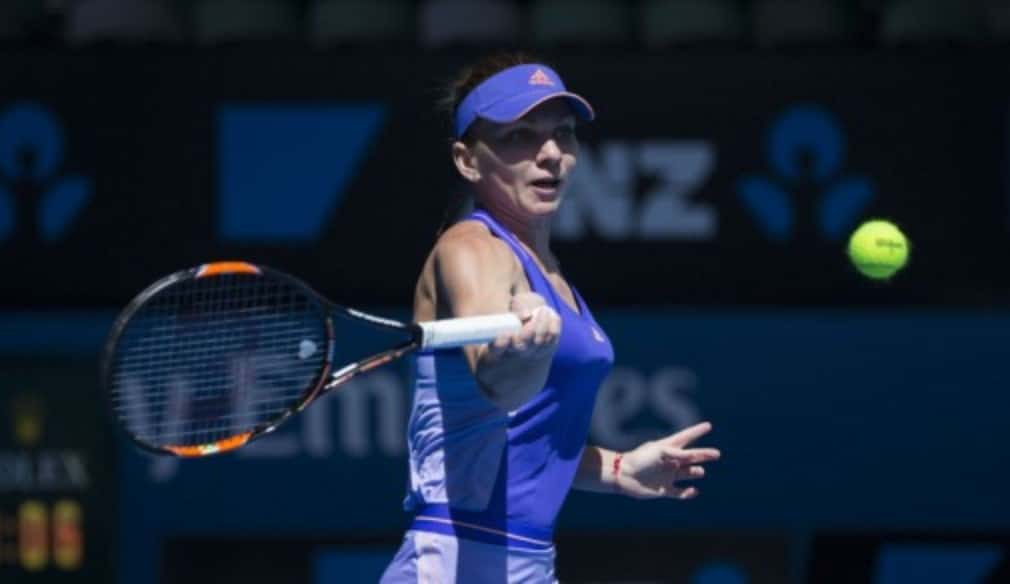 Halep sets sights on Singapore
Originally published on 19/01/15
Simona Halep may be ranked No.3 in the world but when it comes to goal-setting for 2015, her ambitions remain modest. For the moment the Romanian says her main target is to qualify again for the end-of-season WTA Finals in Singapore.
Halep played the opening match of the 2015 Australian Open on Rod Laver Arena, the main show court, and took just under an hour and a half to beat Italy's Karin Knapp 6-3 6-2.
"I feel great that I could win in two sets," Halep said afterwards. "I came back from 0-2 down in both."
However, last year's French Open runner-up did not think she was at her best, particularly on her forehand flank. "I was a little bit tight," she said. "I will practise today and tomorrow to make it stronger."
In the off-season Halep worked in particular on her serve and her forehand with her new coach, the former Romanian player, Victor Ionita. Until the end of 2014 she was coached by Wim Fissette, but was keen to make changes to her game. "I'm moving better than last year," she said. "I worked hard every day [in the off season]."
Halep spent the off-season in Constanta, Romania, "I preferred to stay home, to stay close to my family, to recharge my batteries. I feel good at home. I spent 20 days practising in the snow and I was running."
She has had a rapid rise up the rankings, having finished 2012 ranked No.47 in the world. By the end of last year only Serena Williams and Maria Sharapova were ranked above her.
The 24-year-old has nine career titles to her name and enjoyed her finest moment at last year's French Open, where she reached her first Grand Slam final before losing to Sharapova. This year she is a serious contender to win her first Grand Slam title. She is the third Romanian woman to break into the world's top 10. One of the others, Virginia Ruzici, is now her agent.
The Romanian Olympic and Sports Committee recently named Halep as the country's athlete of the year, a title she had been denied in 2013 by the fencer Ana Maria Branza.
"I think it's a big thing to be the best player in your country," Halep said. "It is a small country. I have always trained there."
Halep knows that many Romanians watch her matches back home on TV. "I don't want to feel the pressure, because everyone expects me to win all the matches," she said. "It's not easy."
Having qualified to play in last year's WTA Finals, she would love to do so again. "My goal is to get to be in Singapore and to play every match the best way, like I play always," she said. "I am trying to work hard and I am trying to keep my mind focused on what I need to do."
Halep meets Australia's Jarmila Gajdosova in the second round in Melbourne. The two players have never met before. "It is not easy to play against a local player," Halep said. "I have to be focused and play every point."
This story is bought to you by Wilson, official sponsor of Tennis Australia and the Australian Open