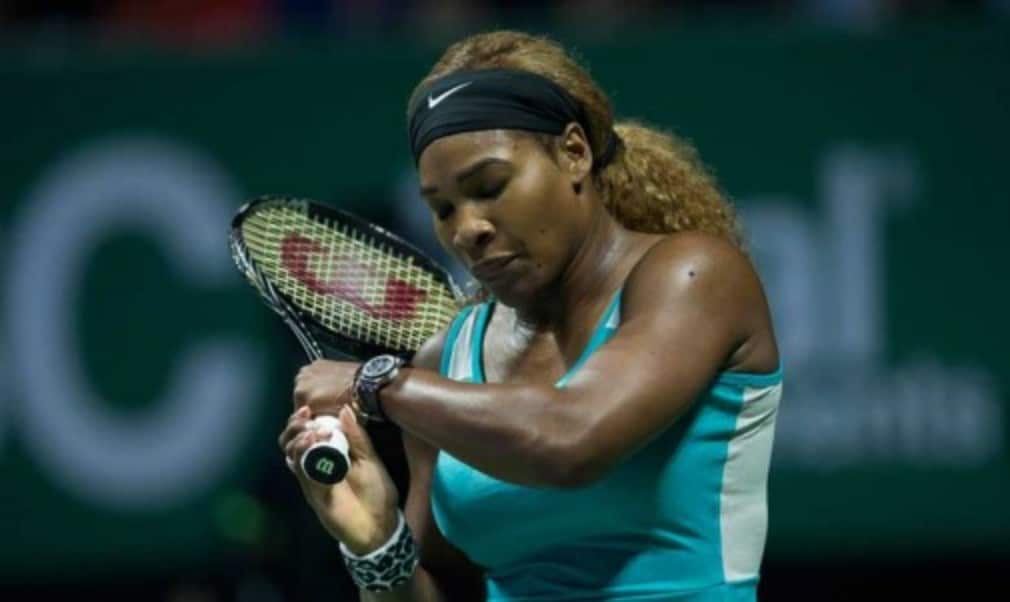 Halep crushes Serena in Singapore
Originally published on 22/10/14
Halep had never beaten a player in the top three in eight attempts and in two previous matches against Williams had won just seven games, but she crushed the world No.1 6-0 6-2 in just 65 minutes.
The last time Williams managed to win just two games was in 1998, when aged 16 she lost 6-1 6-1 to Joanette Kruger in Oklahoma City. The defeat also snapped a 16-match winning streak at the year-end championships, where Williams is a four-time champion.
"Embarrassing describes the way I played today," admitted Williams, who made 36 unforced errors including seven double faults. "My forehand was off today again. I guess it went on an early vacation. Lord knows my serve was as well. My serve, I don't even know. My serve was at best in the 10 and under division in juniors."
Halep, who was ranked No.47 at the start of 2013, is now 2-0 after beating Eugenie Bouchard in her opening match and is on the verge of qualifying for the semi-finals.
"I have no words to explain how I feel and how I felt on court," admitted Halep. "It was an amazing match for me. I played really well. I was aggressive and after the first set I wasn't scared. Everything went well for me today. I think it was the best match of my life."
Williams, who beat Ana Ivanovic in her opening match, still has a chance of qualifying for the semi-finals. The two-time defending champion will face Eugenie Bouchard on Thursday, whose semi-final hopes all but faded after a 6-1 6-3 defeat to Ivanovic.
"This is the beauty of the round-robin system that I still had a chance," said Ivanovic, who will need to beat Halep on Friday for a chance to progress to the semi-finals.
2014 BNP Paribas WTA Finals Singapore presented by SC Global

Red Group

Seed
Red Group
SW
SH
EB
AI
Record
Set
W-L
Games
W-L
1
Serena Williams
–
L
W
1-1
2-2
14-20
4
Simona Halep
W
–
W
2-0
4-0
24-7
5
Eugenie Bouchard
L
–
L
0-2
0-4
9-24
7
Ana Ivanovic
L
W
–
1-1
2-2
20-16