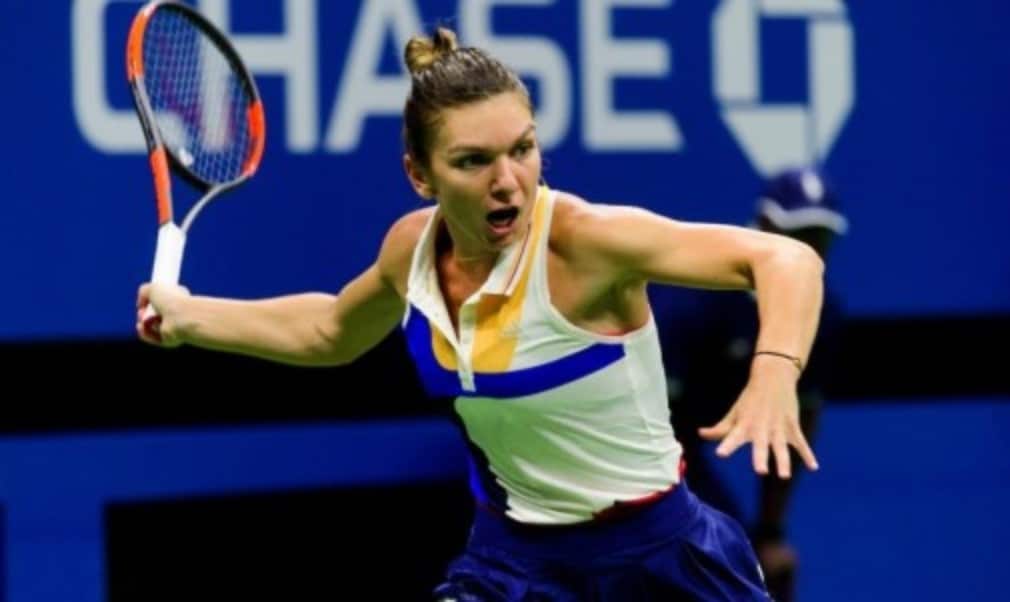 Halep and Muguruza in semi-finals
Originally published on 06/06/18 00:00
In the match on Court Philippe Chatrier 24 year-old Garbine Muguruza defeated 31 year-old Maria Sharapova 6-2 6-1.
The score underlines the power that the Spaniard brought to the court today. Sharapova who had won all their previous matches was broken six times in the match.
"She did a lot of things better than I did," Sharapova said after the match. "I think she was the aggressive one. She had a lot more depth in the ball. I think my shots were a lot more forced. She served a lot better than I did. I gave her too many looks on second serves. She's a great returner."
Muguruza said 'Last time we played was a very long time ago, and a lot of things happened in between that. So I felt like I was a more developed player. And, you know, very motivated out there too — it's a Grand Slam quarterfinals."
The other quarter final on Court Suzanne Lenglen was between current world No 1 Simona Halep and former world No 1 Angelique Kerber. Although the pair have had some close matches  -including the Australian Open semi final earlier this year which Halep won 9-7 in the deciding set, the match today saw Halep off to a slow start. Once she had found her rhythm the German was unable to offer much opposition.
"It was a tough start. I think I missed too much" Halep said. "I wanted actually to do too much in the match."
On Thursday Muguruza will play 26 year-old Halep in the semi final.
"I don't feel I'm favourite for this match, because she's played better than I have this year." said Muguruza the 2016 Roland Garros champion.
Halep said, "She has won this tournament. So tomorrow is going to be a big challenge for me."
Whoever wins the match will also take the world No 1 ranking when the rankings are released next week. Muguruza previously held the top spot for four weeks from September 11 to October 8 2017
The other semi final is a re-run of the 2017 US Open final between the two Americans 25 year-old Sloane Stephens and 23-year-old Madison Keys.
The women's semi-finals start on Thursday at 3pm local time, after the conclusion of the quarter final between Rafael Nadal and Diego Schwartzman which was suspended on Wednesday due to rain. Schwartzman had taken the first set 6-4. Nadal was serving 5-3 ,30-30 in the second set. The other men's quarter final between Marin Cilic and Juan Martin Del Potro will also conclude on Court Suzanne Lenglen. The score when that match was suspended was 5-5 in the first set tiebreak.