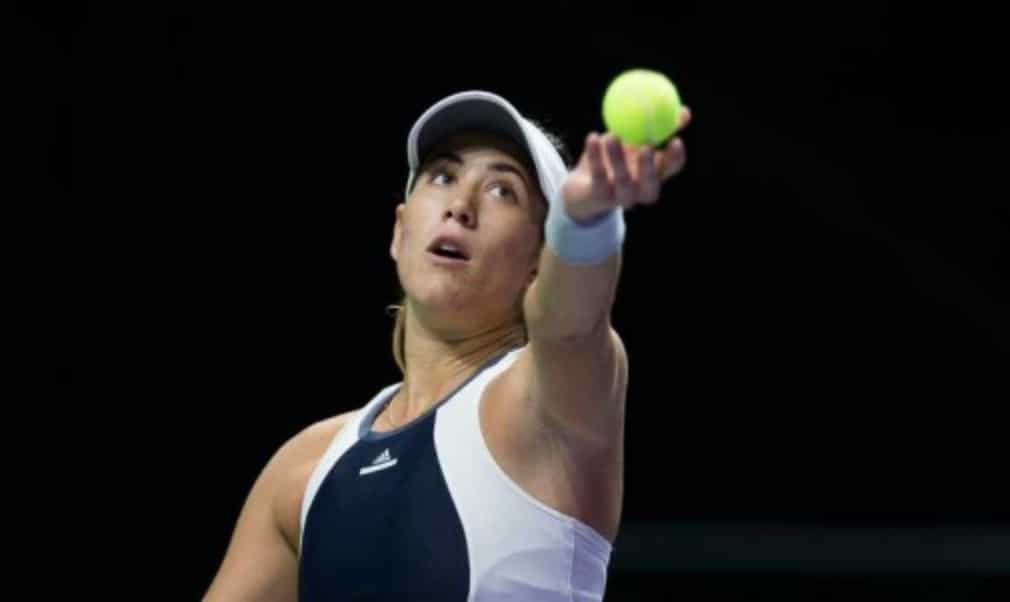 Green is for Go
Originally published on 30/06/18 00:00
Garbine Muguruza can remember the moment she stopped fearing grass-court tennis. "When I reached the Wimbledon final in 2015 I changed my mind," she recalls. "I stopped being a bit negative about grass. I said to myself: 'Listen, Garbine, it's the same for everybody. You don't play a lot on grass. Stop complaining and play.' Once I changed that…"
Two years later Muguruza was holding aloft the Venus Rosewater Dish and when she returns to Wimbledon this summer she might take some stopping. The 24-year-old Spaniard dropped only one set en route to last year's title, which she won by outgunning Venus Williams in the final.
Muguruza had never played on grass until she tried to qualify for Wimbledon six years ago. Unlike the three other Grand Slam tournaments, the qualifying competition is played away from the main site, at the Bank of England Sports Centre at Roehampton.
"It was so different from the main draw," Muguruza recalled. "It's basically an empty park where they just paint the lines of the courts on the grass. And if you qualify you then arrive at the All England Club and it's like: 'Wow!' Everything there is so different to the qualifying."
Muguruza lost to Italy's Maria Elena Camerin in qualifying that year. By the following summer her improved ranking earned direct entry into the main draw, but she lost in the second round to Ekaterina Makarova in 2013 and to Coco Vandeweghe in the first round in 2014.
Muguruza recalled: "Every year at the start of the grass-court season I was like: 'What is this?' Playing on grass was always very different, very unpredictable. Like everybody else I always struggled a bit."
Everything changed in 2015, however, as Muguruza swept aside the grass-court veterans Mirjana Lucic-Baroni, Angelique Kerber, Caroline Wozniacki and Agnieszka Radwanska before facing the ultimate challenge in the final. Although Serena Williams won in straight sets, Muguruza had arrived as a grass-court player.
Given that the next year's Wimbledon followed her first Grand Slam title at the French Open it was perhaps no surprise when Muguruza lost in the second round, to Jana Cepelova. In 2017, however, the situation was turned on its head as Muguruza won Wimbledon after losing early at Roland Garros.
Sam Sumyk, Muguruza's coach, missed her Wimbledon triumph because his wife was about to give birth. Instead Muguruza was helped by her Fed Cup captain, Conchita Martinez, who won Wimbledon in 1994.
"Conchita helped me to be calm at a very important tournament where you can get nervous," Muguruza said. "She kept me and the team organised. She has a very calm personality. But I didn't feel she did anything that my team weren't doing before – and we were always in contact with Sam."
Martinez rejoined Muguruza's entourage earlier this year, but the experiment of having two voices in the player's ear brought mixed results. Since Miami she has been back working only with Sumyk.
Might Martinez help again this summer? "We haven't really spoken about that," Muguruza said. "Of course she's always there. We stay in touch. I've known her for many years now. We have a good relationship."
 Enjoying reading this? Want to read more….
This is an extract from a feature that appears in the Summer 2018 edition of tennishead print magazine.
Published four times a year tennishead is a premium quality magazine – great words, stunning photos and very high quality production values.
We hope you agree good content is worth paying for.
It costs only £36 to subscribe in the UK (overseas subscriptions are available) and you will also find the magazine in good newsagents and selected supermarkets.