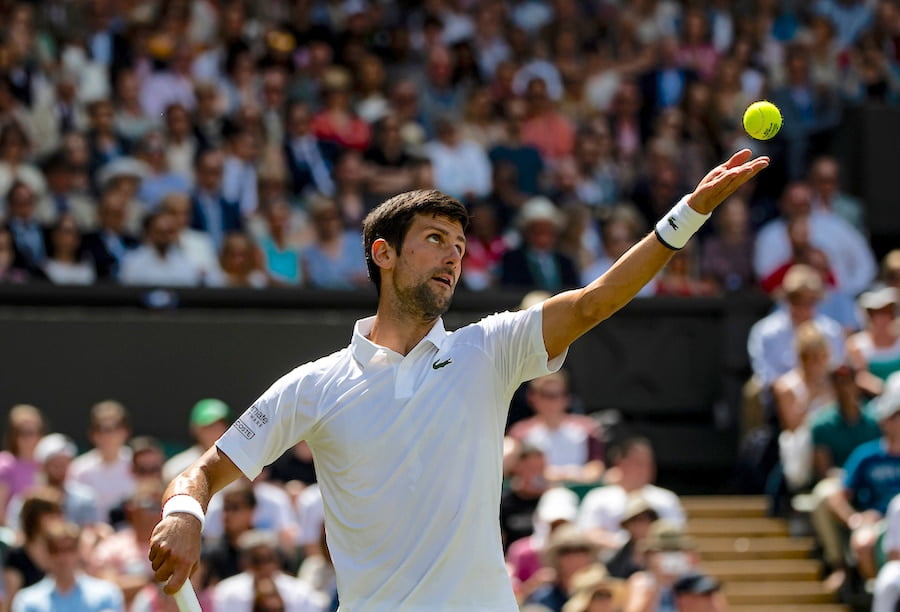 Grand Slam legend names the 4 players that can cause a Wimbledon upset
According to Swedish ex-player Mats Wilander there are 10 young male players that can beat the Federer, Nadal and Djokovic but he went further and named the three that can cause a Wimbledon upset this year
As far as causing a Wimbledon upset goes, Day 1 gave us plenty to talk about but for a truly eye-popping upset to occur you would need either Federer, Djokovic or Nadal to lose and Wilander thinks that is possible this year.
Speaking on Eurosport, the 7 time Grand Slam champion said, "They are just not good enough yet over five sets to consistently beat the best, but they can definitely cause an upset in the rest of the tournament. Medvedev is one, Tsitsipas, Aliassime, Shapovalov, Khachanov who is still in the young generation. So there are quite a few of them – there are maybe ten guys that are 21 or 22 and under that can beat the top three in one match."
Stefanos Tsitsipas must now be discounted after he suffered a shock defeat of his own yesterday but the other four players mentioned by Wilander are still in the tournament. Aliassime beat fellow Canadian Vasek Pospisil in 4 sets after losing the first set and now plays Moutet of France in the second round. Khachanov beat Kwon of South Korea in a tight four set encounter and now faces Feliciano Lopez in the next round. Daniil Medvedev overcame Paulo Lorenzi of Italy in 3 close sets to set up an encounter with the young Australian Popyrin and Shapovalov plays his first match today.
Wilander went on to say that this latest generation of players are the ones to cause an upset because, "I think they fear them because they're 1-2-3 in the World, but they are not intimidated by the name, so to speak."
Enjoy Wimbledon even more with our exclusive, 164 page, 'Guide to Wimbledon 2019'
To find out how to get tickets for Wimbledon this year read our 9 point guide here
For all the latest Wimbledon news before, during and after the tournament make sure you bookmark our 'Wimbledon News' section here
If you can't visit the tournament then do the next best thing and read our guide on how to watch Wimbledon on television
To read more amazing articles like this you can explore Tennishead magazine here or you can subscribe for free to our email newsletter