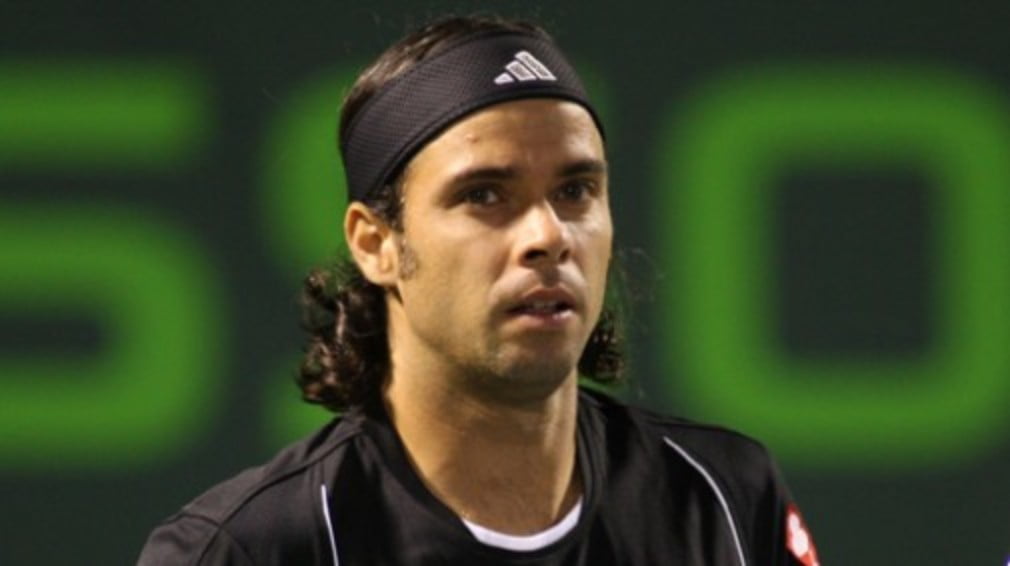 Gonzo nicks Blake's spot in Olympic final
Originally published on 26/02/10 11:09
Just a day after securing perhaps the biggest win of his career, James Blake's hopes of emulating Andre Agassi's 1996 Olympic triumph came to an end as he lost 4-6 7-5 11-9 to Fernando Gonzalez in the semi-finals in Beijing.
Gonzalez retired to the back of the court, neither asked nor forthcoming over whether or not he touched the ball…
The American, who beat world No.1 Roger Federer in the quarter-finals, failed to put Gonzalez away at 6-5 in the third set after going up 0-40 on the Chilean's serve. Gonzalez survived all three match points, slugging his way to five straight points to hold serve and extend the match.
After two tight sets full of big hitting from two of the more gung-ho players on the ATP Tour, the match turned after the first point of the 18th game of the final set.
Blake, having drawn Gonzalez to the net, fired a backhand straight at the Chilean which clipped his racket and landed long.
Blake apologised for the nature of the shot but as he returned to receive serve heard the umpire call the point for Gonzalez. Incensed, Blake pleaded with the umpire – who had clearly missed the contact with Gonzalez's racket, although replays confirmed the touch – to reconsider.
Gonzalez retired to the back of the court, neither asked nor forthcoming over whether or not he touched the ball.
The point visibly rattled Blake, who went on to lose his serve in the next game – the only time either player dropped serve in the decider – and was soon facing three match points himself.
The American saved two with a pair of breathtaking backhand winners, before Gonzalez forfeited the third with a double fault.
Gonzalez was struggling, as Blake had, to convert his match points, but finally Blake succumbed on the fifth, hitting his return into the net.
Afterwards, a furious Blake was still seething about the ball nicking Gonzalez's racket – and his opponent's unwillingness to concede.
"I've spoken all week about how much I've enjoyed the Olympic experience, how much I love the spirit of it," he said. "That's a disappointing way to exit the tournament, when you not only lose the match, but you lose a little faith in your fellow competitor."
The Chilean, who won bronze in the singles and gold in the doubles with Nicolas Massu in Athens, will meet the winner of tonight's the second semi-final between Rafael Nadal and Novak Djokovic in Sunday's gold medal match.
"I'm happy because the worst thing that can happen is I'm going to have all the medals," he said.
Blake will meet the loser of that match to play off for the bronze.