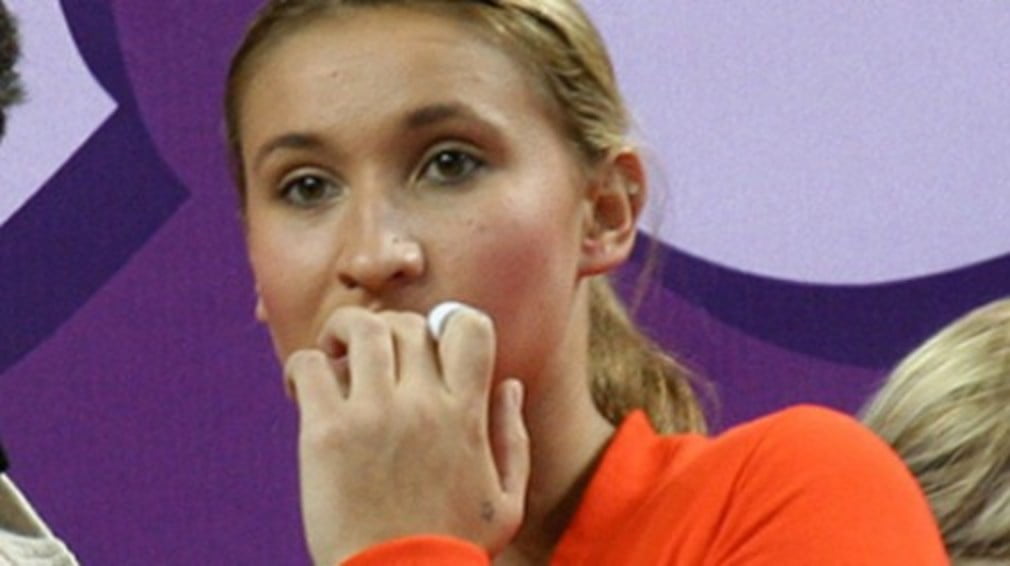 Golovin double-faults with basketball star
Originally published on 26/02/10 11:05
Naughty Tati. In 2007, she turned up at last year's Wimbledon with red knickers on, much to the All England Club's annoyance – and the tabloids' delight.
And this year, after the bookie's finally had another 'Wimbledon Specials' bet to go with the stab in the dark at the number of strawberries to be eaten during the championships, she pulled out of the tournament.
We were backing leopard-print if you're asking, but all bets were off when the Frenchwoman was told to rest the back injury that had already kept her out of the French Open. So Golovin packed her pants and headed back to France for a bit of r'n'r.
Or should that be N'n'N? Golovin was spotted ambling round Paris with Joakim Noah, the Chicago Bulls basketball player and son of French tennis legend Yannick Noah, and sharing the odd kiss along the way.
No harm in that. Except that a few days later, she was watching boyfriend Samir Nasri playing for France at Euro 2008. The story might have quietly gone away, had Golovin's beaus not been quite so newsworthy in recent weeks.
Nasri is midway through negotiations for a